For these consecutive 3 posts, it's merely about my birthday wishes to all my buddies...I'm afraid in the near future, this blog will just be a blog to list down all my birthday friends and not writing about my own stuff.
See, it's not that I am too lazy to write, but I have been unfortunately attached to the world's most awful project that was totally screwed up by some other people, which the innocent me, joined with some other people, were asked to help out and clean the shit..Because of this, I ALMOST couldn't go to London.
It's Sunday today, and tomorrow is a Public Holiday as well, yet, I am currently writing this, in front of my computer, in my OFFICE. A long holiday weekend has become a long working weekend. MERDE!
Anyway, I'm not really swearing about it, as it's better to have work than to have nothing to do at all. I should be glad.
Well, back to my dearie Sabrina...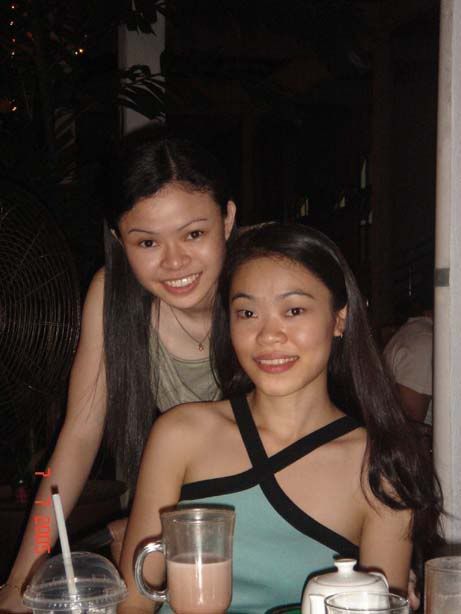 A lovely princess blended with 50% Indonesian Malay and 50% Chinese that I knew since 9-year-old (i think). Sporting, friendly, gentle, BUT currently attached. If you are still interested in her, please send your CV (with photo) to me at my email. Extra charges applied. 100% excellent service. 0% success guaranteed. Only successful candidate will be contacted through phone. Since she's not single and available, screwdriver will be needed and will not be provided. Get one yourself. hmm
...being a Cupid is not an easy task.
Ok, time is tight. I need to go...
Though it's still 4th of June here in Hungary, but it's already the next day in Singapore. So, SELAMAT HARI JADI, to Sabrina-the-Blended.
Muaxxx.....
posted by Survon @ 11:31 PM,