The day has finally arrived.
After gathering everyone, we simply grabbed the following car and off we went to Sepang International Circuit (SIC)...
*slap slap* Stop dreaming. That's SIC Chairman's car.
Do you have tickets to get through the gate? We do...
Obviously, not many people went as early as we did.
After calculating the best feng-shui seat, we managed to sit in front of the podium.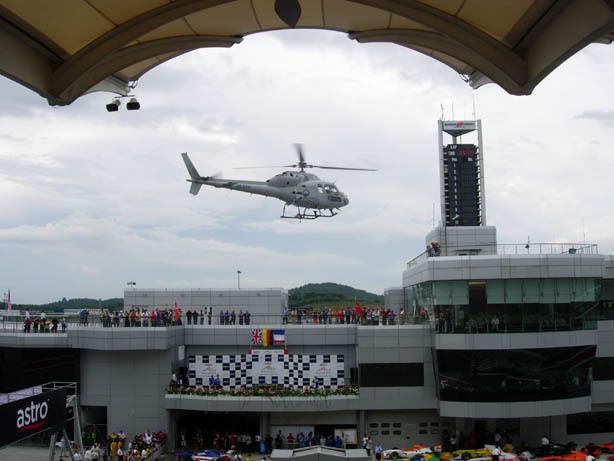 Let's do a bit of cam-whoring before the race...
And there goes the Sprint Race...
Drivers, start your engine!
On your mark...Get SET....GOOOOO !!!!
After the Sprint Race and while waiting for the Feature Race, we went to have some food, and tried to play some games to win an air ticket to Bali, Indonesia (which we've lost, apparently

).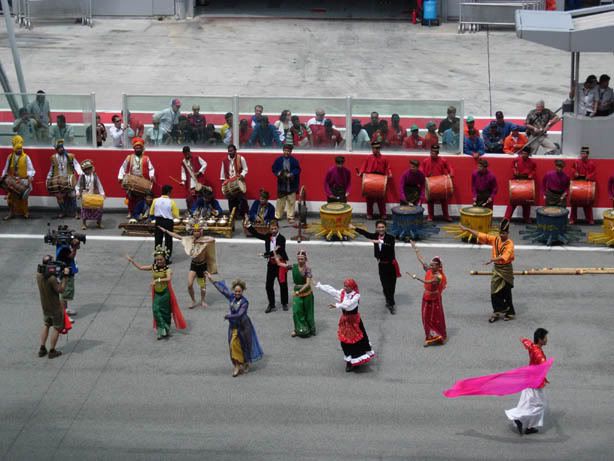 A typical multi-racial dance of Malaysia
Then it was time to breach into the pit lane...
| | |
| --- | --- |
| | The safety car. |
| | |
| --- | --- |
| | ahem...Why didn't he ask for my phone number? |
Of course not forgetting the Malaysia Rep...
Alex Yoong, who is currently ranked 4th in the overall race, succeeding German, Great Britian, and French.
Malaysia Boleh, huh?!
Just few minutes before the Feature Race, Malaysian weather cast an extra challenge to the drivers - R.A.I.N.
The rain was not only affecting the drivers' sight, but our view was also blurred...
That marks the end of the race.
Last picture of the day...with Sabrina-the-Blended.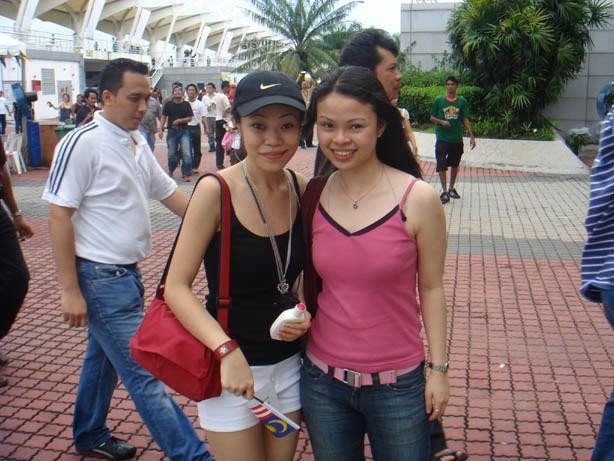 Sab and her dear-dear has compiled a video as their memory here and it is certainly worth to have a look. Quite pro neh

. Some say we look like sisters. What say you?
posted by Survon @ 8:30 PM,