Finally, it has come to an end.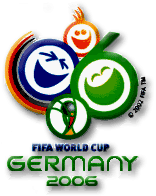 The final was a little bit too boring in the beginning till Zidane mistakenly aimed the big huge blue creature as the World Cup adidas sponsored BALL and gave a strong headbutt on the chest. Boy I'm sure that was a hard one.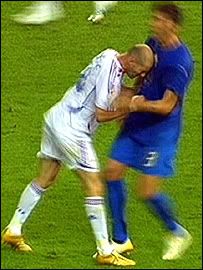 And he got a red card for that?
Come on, it's not his fault being long-sighted, is it?
posted by Survon @ 6:57 AM,