Prior the the festive season of Christmas, Ipoh has its own way to welcome it.
Those Ipoh mali people say, "Malaysia got no snow, nevermind. Malaysia got no white christmas, is fine. Because we can have our own ICE SNOW BEER!"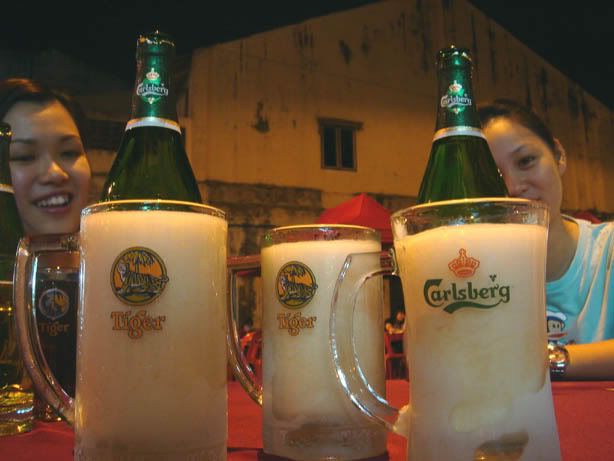 Well, actually ice snow beer, or we canto say, 'sut fa beer' is not a new thingy in Ipoh. But since I've arrived here 1 month ago, everyone has been asking me to try it out in the Ipoh Oldtown.
After some delays, I could finally had a taste of it just a few days before the Christmas.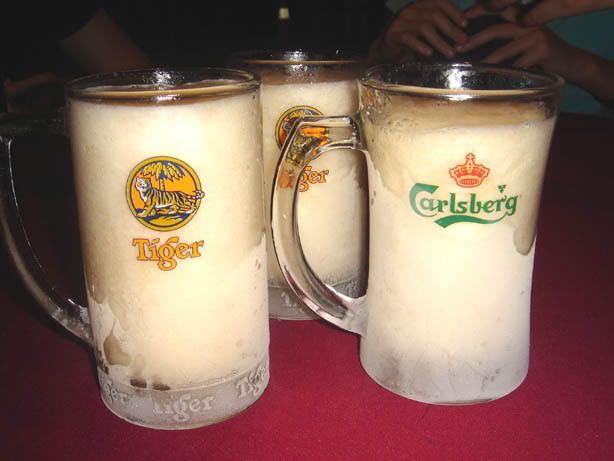 Hmmm....nothing really special, really.
It looks like half melted snow from the sky and taste like ice blended tasteless beer.
So, what I suggest to anyone who is interested to come to Ipoh for a visit and heard someone inviting you to try out this so-called 'Ice Snow Beer', please, you can happily choose to ignore it.
Finally, before it's too late,
MERRY CHRISTMAS !!!!
posted by Survon @ 12:58 PM,