One of our colleagues went for holidays in Hong Kong for a week. We, her lovely colleagues, being really nice to honour her a surprise.
Here's what happened in the progress...
...and voila....
How nice, huh?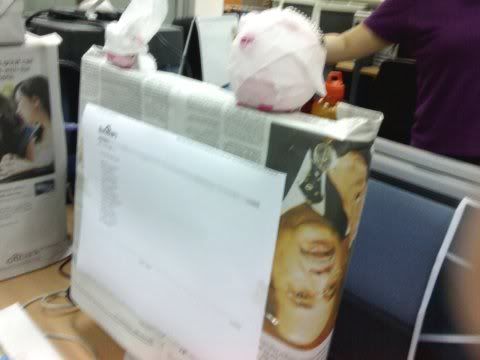 In front of the monitor, is the full lyrics of Jacky Cheung's song, "Wo zhen de shou shang le" (trans: I'm really hurt) from Baidu.com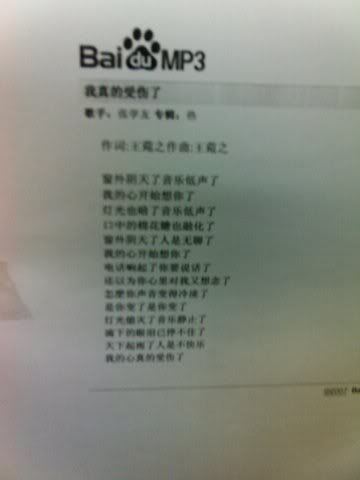 We even modified lyrics from the song "Beautiful Girl" dedicated to her...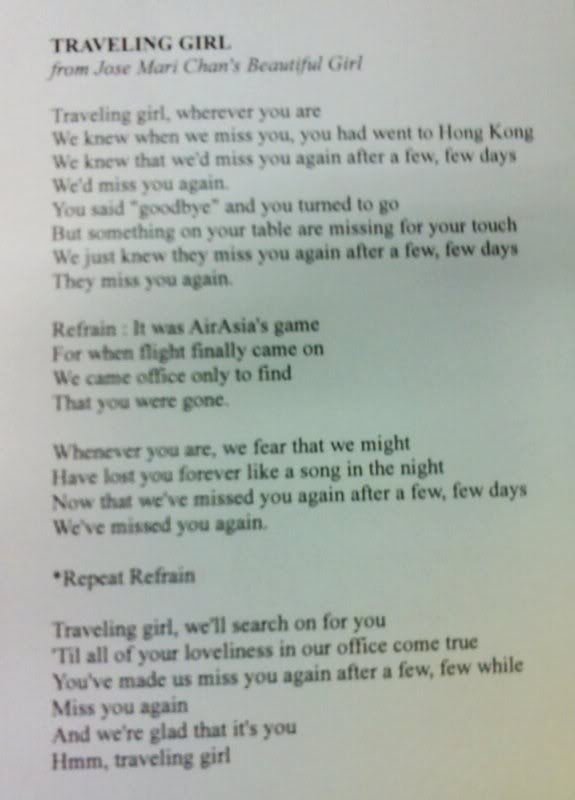 Souvenirs from other colleagues who went outstationed in the period while she was gone, were placed nicely on her desk...
Overall, I love the tissue box the most...It looks so natural, isn't it?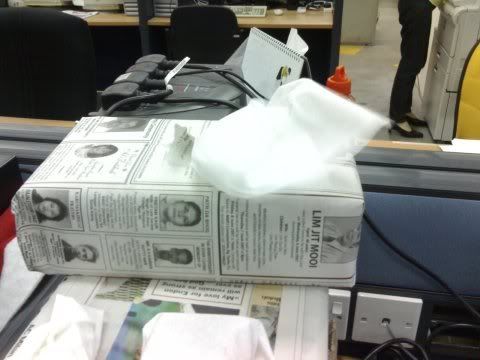 So, the next time you plan to go for holidays...hmm, think again...
Or try to bring all your stuff along for your trip...
UPDATE : The final version...
posted by Survon @ 11:00 AM,