All my life, I've never tried any paid massaging service. Not even foot massage that you can find along the whole street of Bukit Bintang. For the first time, I actually went to such classy place in Times Square, called Jojoba Spa.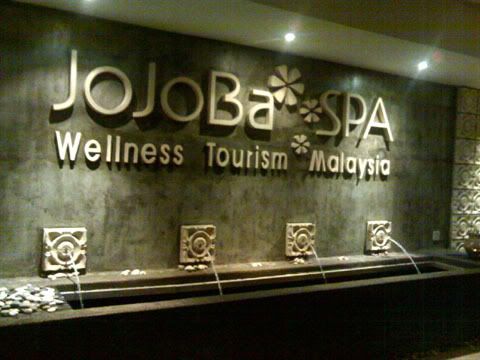 Jojoba Spa provide a range of spa packages with minimum duration of 75 minutes. I took the 2 hours Jojoba Indulgence package which includes:
Deep Sea Salt Scrub
Aromatic Mineral Salt + Jacuzzi
Ear Candle Treatment
Aromatherapy Massage
Ginger Tea
I won't say the whole spa thingy was awesome. But at least it was really relaxing during the whole session and you don't really feel like spending 2 hours inside, though it was already 2 hours passed in reality.
Imagining myself being 2 hours of Rich Tai Tai was not at all a bad idea, huh?

posted by Survon @ 5:50 PM,