Yeah...it's real autumn now in Hungary, and it's a full moon night tonight.
First of all, Happy Mid-Autumn Festival to all chinese and myself.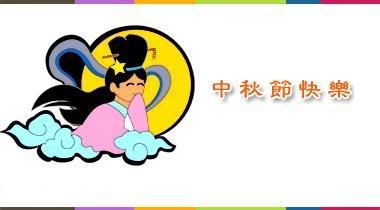 Such big festival, I'm going to celebrate it alone here. Or I should say, I am NOT going to celebrate it at all. Yesterday, I was not aware of this day till my Mom SMS me, saying she'll leave at least one mooncake for me when I'm home. haha...My first mooncake in 2 years.
I wonder which flavor my Mom is going to save for me.
Mid-Autumn Festival, is the day where the whole family get together, cracking peanut shells, while having the mooncakes, and kids running around the house with lanterns, under one FULL moon. Today, August 15th 2006 (Lunar Calendar), there will not be any mooncakes, peanuts or lanterns. The only thing I'm going to have is water-pipe at my friend's place and party all night long. No family, but better than nothing.
When I was small, the only thing I can relate this festival with, is not mooncake, but FIRE. Huh, this is the day where u can burn everything (as long as it's not costly), play with fire, and no one will bother to scold you.
Though nowadays, lanterns are usually made from plastic and lighted with electricity, I personally still prefer the traditional ones where you put a candle light inside a paper-made lantern. Once the candle has finished burning, you can start setting fire onto the lantern itself. But of course, it was those previous dull-shaped lantern that I was burning.
If only these lanterns were made 10 years ago, I would NOT try to burn it at the end of the day, but to hang it in my bedroom in front of my bed. Oh...soooooo cute.
One more thing, I gotta thanks Mich-the-Belle for being too nice. You know what this buddy of mine did? She sent an invitation to all her friends in Malaysia inviting people to go to her Mid-Autumn party at her place in the memory of Vince-the-DoughnutMan. I was not invited because she (obviously) knew that I won't be around. Yet, she forwarded that invitation to me saying she'll think of me when she BBQ'ing the chicken. See, where can you find such a considerate friend who keep reminding you what you are gonna miss? You tell me.

posted by Survon @ 6:23 PM,