As London has an Eye, we, being part of 'Malaysia boleh' citizens has built another eye called 'Eye on Malaysia' in conjunction with the kick off of 'Visit Malaysia 2007'.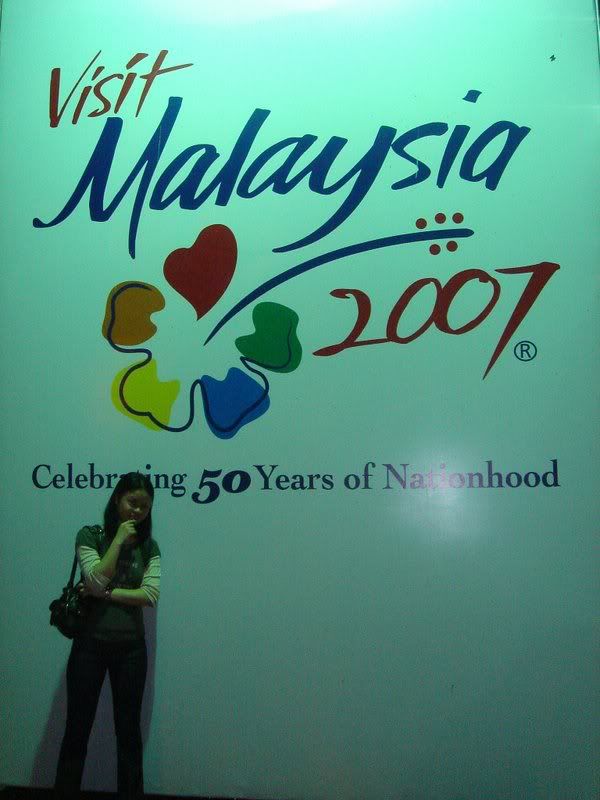 The differences between the two are really quite minor (if you are blind). London eye is bigger, prettier, classier.....and the Eye on Malaysia is...well, the opposites.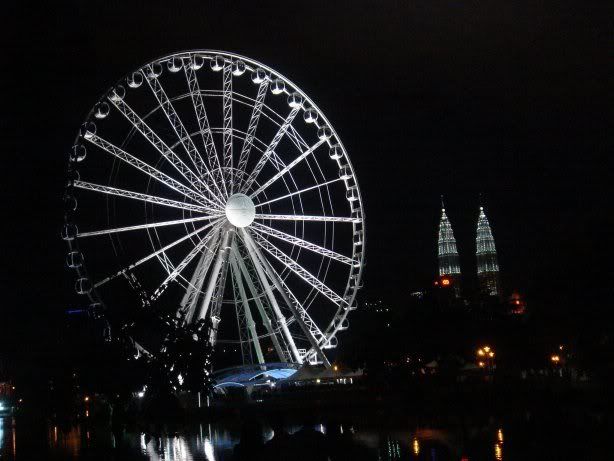 This eye will only have a life span of one year through out the whole 'Visit Malaysia' campaign, which will then be dismantled after 2007.
To celebrate the born of this eye, fireworks and some water stunts performances will be held every night from Friday to Sunday till February 24th. If you want to feel the sensation of watching how people actually burn your tax money, do not miss this fireworks.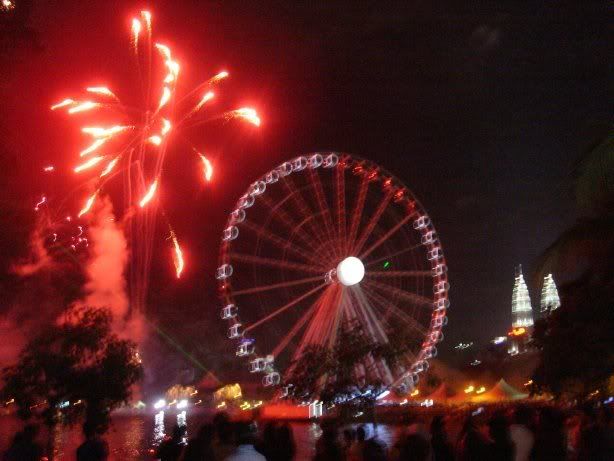 Driving all the way to Titiwangsa to see the Eye is more than enough. Paying Rm15 to spin myself in that wheel is certainly out of the plan. So, yeah, I didn't try the wheel. I'm not sure what's the view on top of that wheel but surely the scenery was pretty cool.
BUT (that's a HUGE BUT)...
After operating for less than 1 month, the Eye is already losing some light. Though people is complaining and discussing why should the Eye be up for merely a year, I'm gonna throw another question to the crowd, 'Can the Eye even sustain itself for ONE year with such faulty items which can't even last for a month?' - You tell me.
I didn't regret visiting this Eye, though. Cause I could see my future there.
| | |
| --- | --- |
| | |
| Kuan Yin, Goddess of Mercy | Survon, KuanYin-the-Reflection |
So, now you know you can't blame me for sleeping medidating too much, can you?
posted by Survon @ 1:45 PM,