If you have heard of Ipoh, the first thing you would relate to, probably, would be food. The next thing to pull into the pool might be a lot of pretty girls? No, I didn't say this because I'm from Ipoh, but it's more like publicly declared by other people from other regions
. Having too much of fatty juicy bean sprouts might be the cause?
To visit Ipoh, there are really not much places to venture in the city itself. Castles and waterfalls are all situated outskirt of Ipoh.
The only thing Ipoh uniquely possess is the limestone caves, and most of these caves have been converted to Buddhist/Taoist temples. I don't really know how many temple caves we have in Ipoh, but certainly, there are two MUST visit caves if you are stuck in Ipoh by chance or by choice.
First, we have the Kek Lok Tong (aka Cavern of Utmost Happiness).
With the help of some Fengshui masters, Kek Lok Tong was constructed based on the structure of a fish.
| | |
| --- | --- |
| | The entrance of KLT |
The above picture shows the entrance of the temple. The stair is splitted into two at the end, which symbolizes the tail of a fish. Right, you are entering the temple from the ass of the fish.
| | |
| --- | --- |
| | The mouth of KLT's fish |
The inside of KLT...
When you walk outside the cave (literally if the fish puke you out from its mouth), you'll see a beautiful garden.
| | |
| --- | --- |
| | View from the mouth of KLT |
| | |
| --- | --- |
| | Lotus flowers, which very much represent the chinese community |
| | |
| --- | --- |
| | Get a foot massage by walking through the massage path |
After visiting the temple, I felt 1% closer in reaching my enlightenment.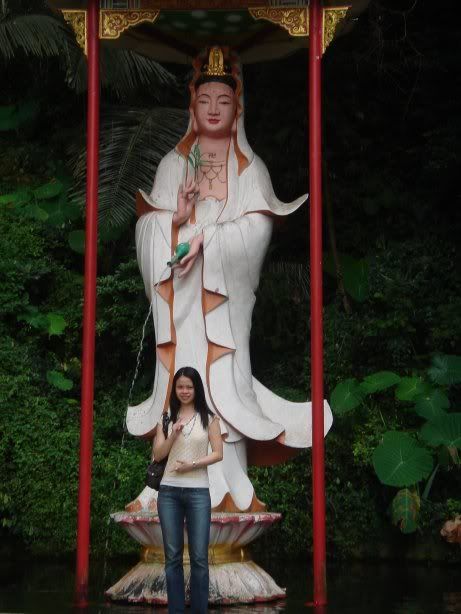 Down to the ground, I know it's still way too far for me to reach enlightenment. So there, I went to the next cave around.
Sam Po Tong (aka Cavern of Three Precious)...
| | |
| --- | --- |
| | Entrance of SPT |
SPT, compared to KLT, is more commercialized and unnatural because of the extensive construction inside the cave as an authentic temple.
The walls of the cave are painted like what you have at your 4 sides and electric appliances are scattered everywhere.
SPT might look old, but surely not as old as the tortoises who have spent half their life here.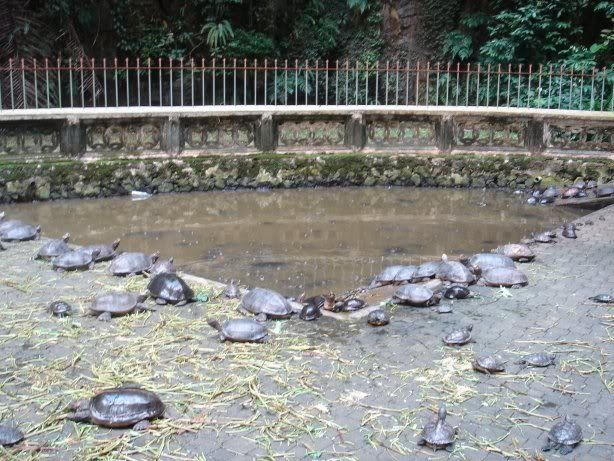 And no matter how old SPT is, they are not giving up in building new buildings, which has yet to be completed...
Surely, lake and garden couldn't be left out being part of the temple.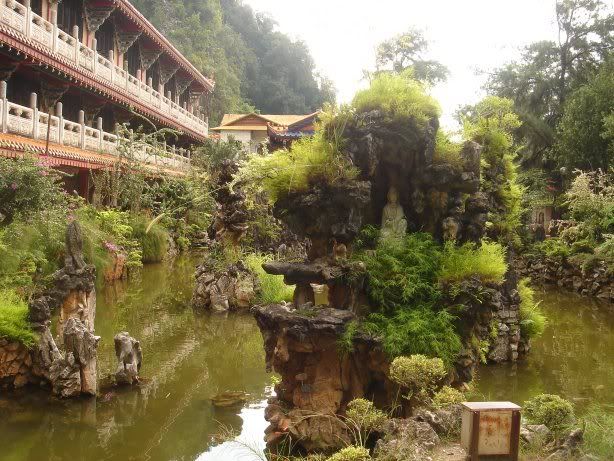 Oh, I'm again 1% closer to my destination (aka enlightenment)...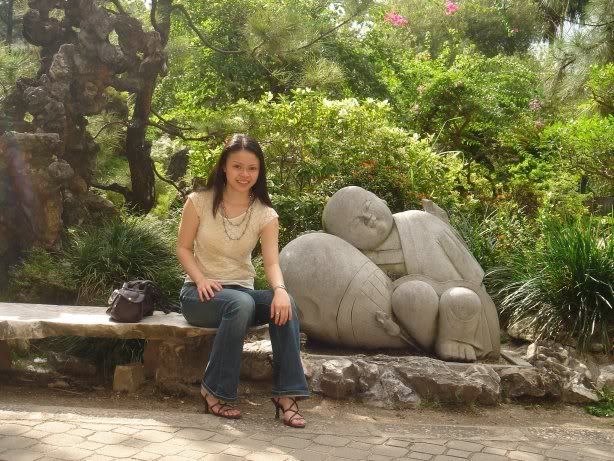 By the way, if everything goes well, I'll be visiting another cave tomorrow (an Indian temple, though). No, I ain't caves maniac, but since it's Thaipusam and there will be a HUGE celebration in Batu Cave, being an un-Malaysian I am, how can I miss this chance?
posted by Survon @ 10:40 AM,