Probably it might sound a bit out-dated talking about flood today. But you'd never know when is the next round you'll be swimming around the center of KL city, since the SMART tunnel doesn't seems to be too smart till date.
I got a forwarded email from my colleague today. I don't usually make a big fuss over forwarded emails which I receive several hundreds of them almost everyday with some being repeated from different people. Certainly I'll still read through each and every mails and I did enjoy myself sometime. Unless I really like the mail, that I would continue the chain and forward it to my other group of friends.
Here I have a very nice postcard from one of those mails which reminds me of my days in Venice.
Enjoy...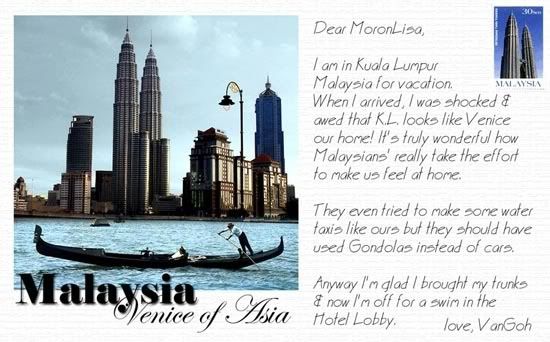 posted by Survon @ 11:30 AM,