When I told my friends that I'll be going to Malacca, many did not understand why. It's not like I'm the kind of person who would know how to appreciate history, but I'm surely someone who never fail to attempt to escape from the city. Malacca is the next best place to chill out and relax.
The main reason why we wanted to go to Malacca was not because we wanted a holiday. But it was because WaiPei-the-CherasGal bought her new camera, Canon 450D, and Edwin-the-TauFuFah bought a new portrait lens. So the bunch of professional cameramen organized a trip to the historical city to train the new recruit and to capture some pictures.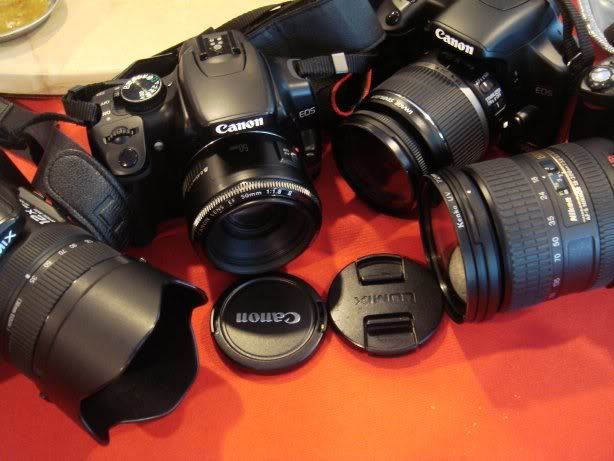 First, we took the short river cruise at the Sungai Melaka.
Coincidently, there was a cameraman from TV3, was shooting a video about the cruise. Some of us were interviewed by him, and would be shown in the "Malaysia Hari Ini" show. No one managed to catch the show, though.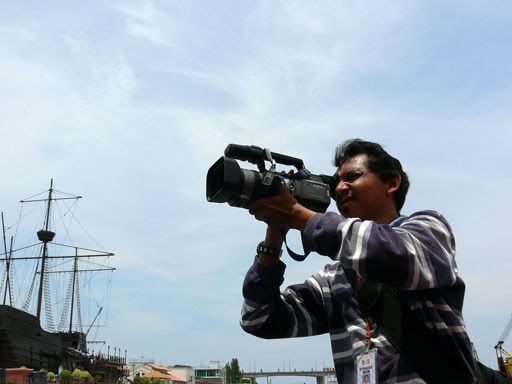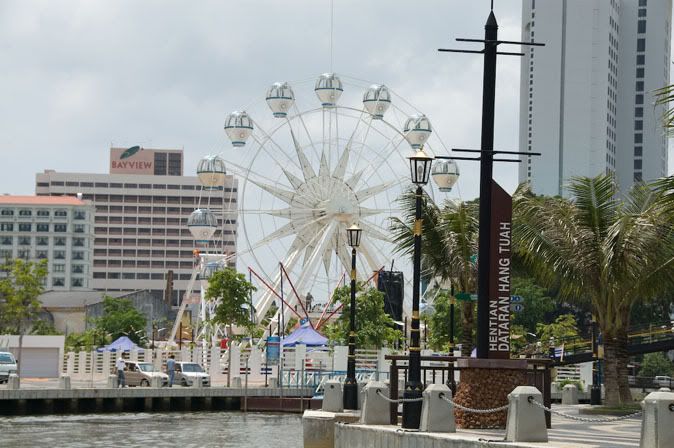 We had lunch in one of the famous restaurant in town for Hainan Chicken Rice. Darn the queue was long and hot. But the food was pretty nice.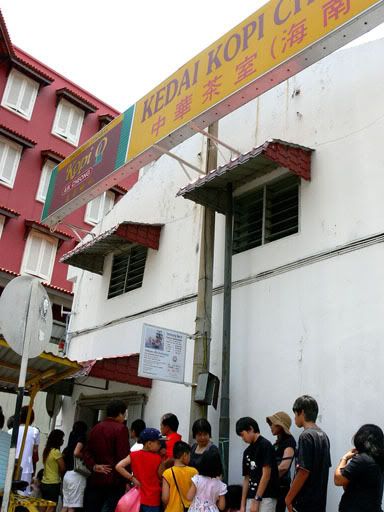 Surprisingly, Malacca bought some red double decker as the public tour city bus. So English, huh?
In the middle of this square, there was this weird water fountain where water was sprayed on a pole.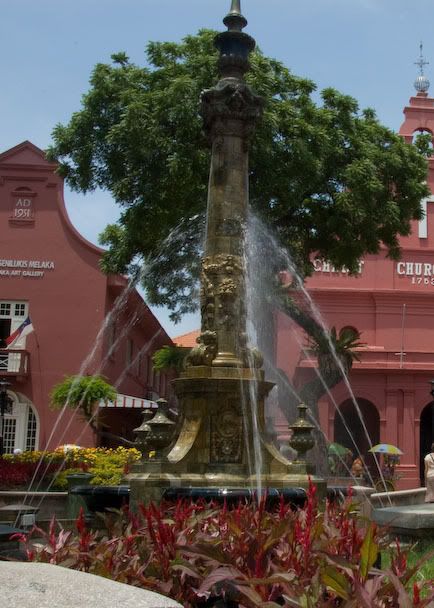 At St. Paul's hill...
| | |
| --- | --- |
| | St Paul's Church |
| | |
| --- | --- |
| | St Francis Xavier |
If you are wondering what happend to the right hand of St. Francis Xavier, here is the synopsis...
It is said that after the statue was erected in the 1950s, vandals broke off the right hand.
Eventually, a plaster of Paris replica of the hand was installed as replacement. Unfortunately, a falling branch knocked off the replaced hand during an afternoon thunderstorm.
Noted historian and former parish priest of St Peter's Church here, the late Rev Fr M.J. Pintado, in his writings highlighted the fact that the saint's body now lying in Goa, India, was also without the right hand.
Read it more here.
At A-Famosa...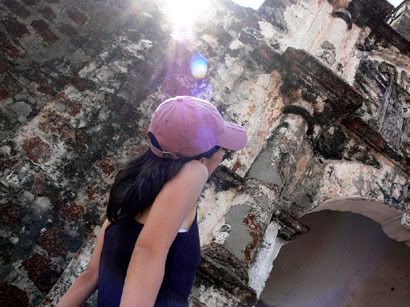 Although one day trip might not be enough to get around in the whole Malacca, but it was better than nothing, I guess.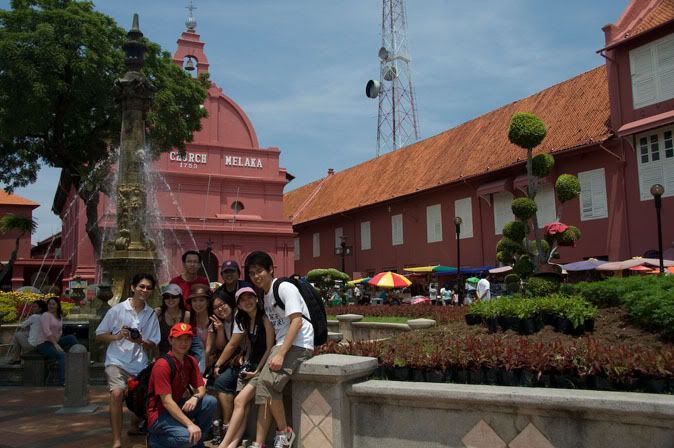 posted by Survon @ 9:07 PM,