It's yet another makan trip after the North Peninsula trip we had around Christmas last year.
This time, it was a short and relaxing trip for only 2 days (a weekend).
We drove all the way up to Pantai Remis and stayed overnight at Sitiawan. The estimated distance was about 600km 2 ways.
Getting ready for the trip, we prepared...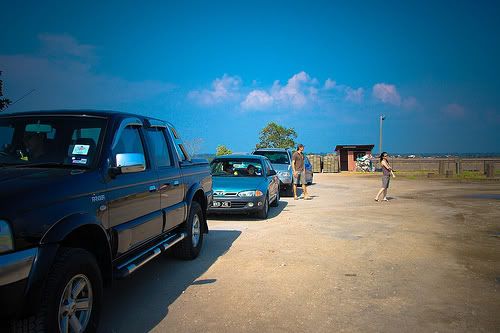 4 cars (Ford Ranger, Proton Wira, Honda CRV, Honda Jazz) -- SET !
4 GPS -- SET !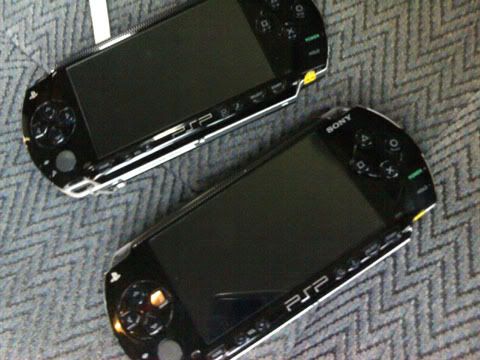 3 PSP -- SET !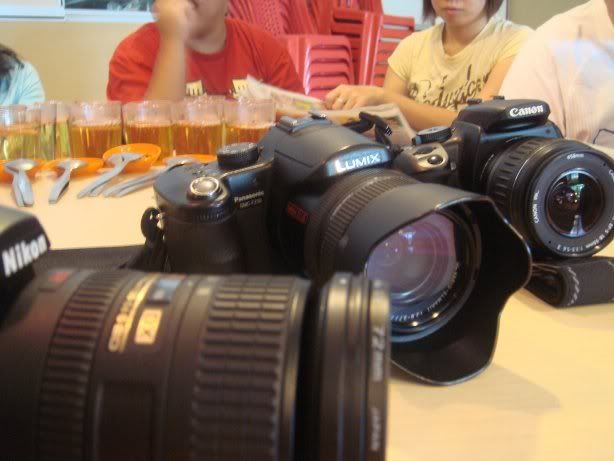 Cameras -- SET !
14 Hungry Seafood Cravers -- SET !
Saturday early morning, we gathered at our office block and had a simple breakfast (just drink) before we headed to our first destination - Klang.
Restoran Beng Shen
Talking about Klang, you might think about Bak Kut Teh. Correct, correct, correct (Lingam tone)...But that's not just it.
Restoran Beng Shen is famous not only for their Bak Kut Teh, but their hand made longevity noodles which takes 16 hours to complete. We ordered 4 different type of cooking with the same noodles...
It was nice. Worth trying!
We then left Selangor and bought Nipah Palm juice along the way as most of u have never tried that before.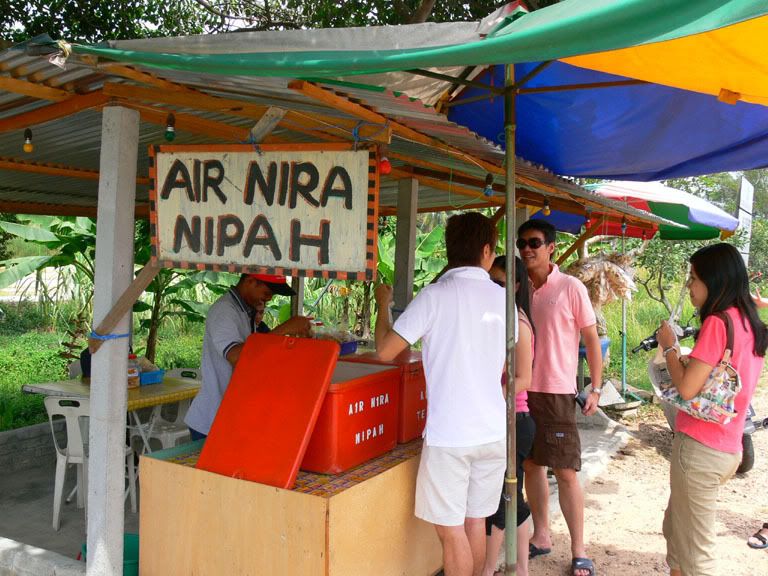 It was sweet and taste weird. Nah, I didn't like it at all. *yikes*
We continued our journey while I was too busy engaging myself with the PSP...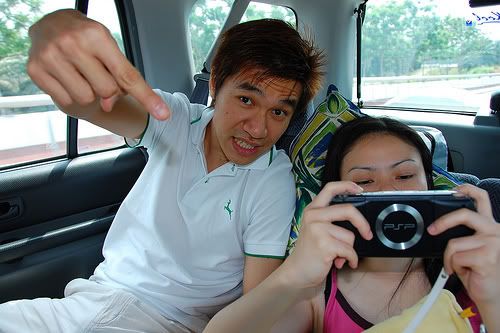 "Pata Pata Pata PON !!!" (The game I was playing)
We reached Kampung Cina, Sitiawan, where we had our first seafood meal.
It was a bit weird having seafood for lunch, but heck, who cares?!
SEAFOOD!! SEAFOOD !!!
After filling our stomach with the yummilicious seafood, part of us checked in to Crystal Bay Chalet, Teluk Batik, and some of us stayed in George-the-WalkingGPS' uncle's house in Sitiawan.
We rested for a few hours and continued our mission to search for the local goodies around Sitiawan.
They were suppose to have 2 types of Gong Pian, ie. the meat and the vegetarian. When we were there, they had only the vegetarian. I didn't really like the vegetarian, but I was told that the meat Gong Pian should be nicer. Hmph...next time then.
Another specialty we could find in Sitiawan was their Loh Mee with Assam Laksa sauce. *drooling*
For dessert, we had a bowl of Indian chendol. This stall is so famous that even the Sultan Perak mentioned in the paper before.
| | | |
| --- | --- | --- |
| | | "Although we are just a stall at the road side, we are DRESSED UP to serve!" |
Too much of food, huh?
While our digestive process is activated, we pretended to be tourist and visited the little mangrove forest park, Taman Paya Bakau to have a closer look at the roots and the lake....and the root...and the lakes...and some monkeys.
For dinner, it was, not surprisingly, another seafood meal.
Our previous trips are usually economical budget trip, but this time, it seems that we are paying for some luxurious dinner.
Our first dish...
This pot cost RM235 - Buddha Jumps Over the Wall (Fo Tiao Chiang).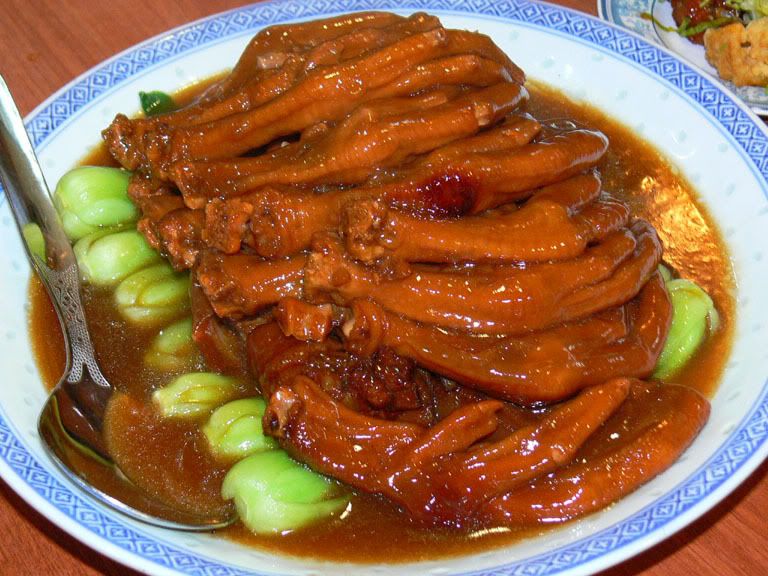 Goose Palm
The next day, we had the local nasi lemak (with one whole little fish and sambal), wantan mee, and some other seafood meal.
On the way back to KL, we dropped by at the paddy field to have another photography session.
The whole trip cost us RM82.50 for the food and RM22.00 for the petrol with toll (we did not use the highway) per person. Accomodation was free.

posted by Survon @ 8:45 PM,