| | |
| --- | --- |
| Date : | 11th Jan 1009, Sunday |
| Location : | Sekinchan Paddy Field |
Woke up early morning and gathered at the house of our guide-of-the-day, George-the-MakanKing's dad. It's not another makan trip we will be doing, but "FISHING FOR EELS!". Most people couldn't believe what we were about to do. Heh, now who says IT people are geeks who merely stay in our 6 x 8 cubicle doing programming?
We love nature. Especially when we caught some eels and cook them. Kidding. Most of us did not plan to take any of the eels home (if we caught any, that is) as we were just doing it for fun.
Reaching Sekinchan, all the girls started putting on their armor...
This is not a farmer. She is one of us, with the full armor gear. Hey, it's hot and sunny, okay? Can't afford to have any sunburn especially when CNY was just around the corner.
The DaddyGuide helped us attaching the string and tying the bait.
We do not need a sophisticated fishing rod to catch eels. Anything that could hold a string with the bait is good enough, for instance...
| | |
| --- | --- |
| | |
| Bamboo stick | PVC rod |
| | |
| Broom stick | Bangle-like disc came with the string |
The instructions was easy. Go walk around the harvested paddy field with low water level and find holes, something like below...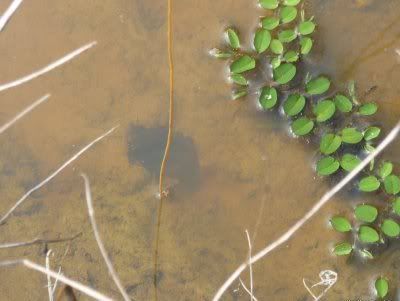 Put your bait near to the mouth of the hole and wait for the eels to bite.
And so, following the instructions, we walked and walked and walked...barely found any holes. From the team of 4, we splitted up to 2, to have a higher probability of finding a hole, and if we ever found one, there won't be 4 of us squatting in front of one hole waiting for the eel.
And so I left with my partner to another field to try our luck...
Yes, this Arabic Uncle is my partner, Jason-the-PasarBoy. I had to grab a guy with me, thinking that there'll be someone taking care of me. But this boy was so excited and got carried away looking for holes, which ended up me, carrying our empty bucket.
After all the hard work in 2 hours, our bucket was still empty. We had more than 20 people, and we didn't catch a single eel, but the DaddyGuide caught 5 eels alone! That's so humiliating. I think we should get back to our cubicle now. *sigh*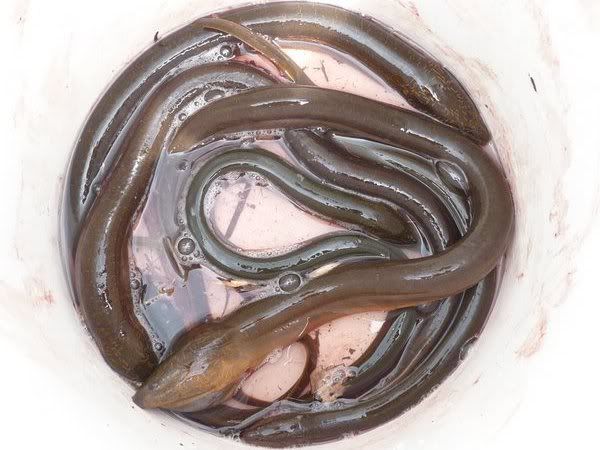 The catch of the day
Still, we rewarded our fruitless hard work with a cheap luxurious seafood lunch in Jiann Chi Restaurant...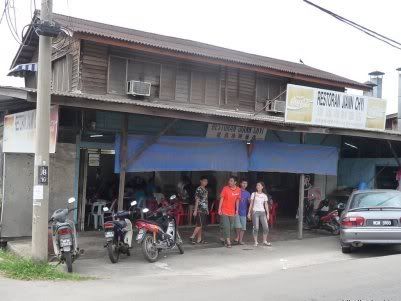 Some of the unique food we had were...
Spicy Shark Porridge
Braised Tiger Shark with Pig Intestines and Pork
Fried Mantis Prawn
After such a meal, failing to catch any eels no longer matter.
posted by Survon @ 1:36 PM,