Forward Paddle! Back Paddle! Left! Right...Right, Right, not LEFT!!
Those are the commands you'll always hear when you are going for white-water rafting, which I just had mine on Sept 28th at Slim River, Perak.
They said, it won't be nice if your raft never capsized. Probably all the members in my team was not heavy enough, our raft did not capsize even though our guide tried trick us to achieve that.
My team...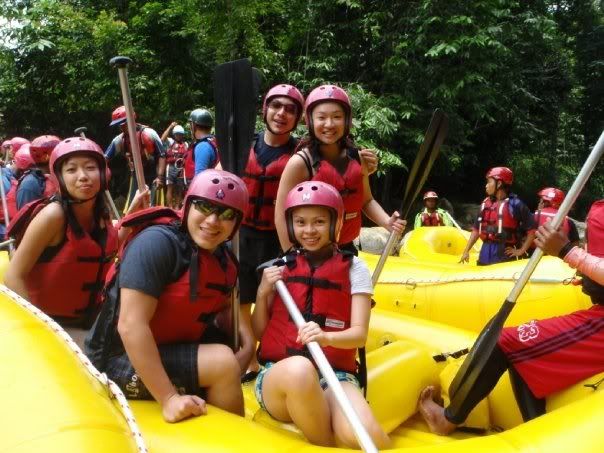 Now I have another invitation to go for another white-water rafting at Kuala Kubu Baru this December 28th. Don't ask me why they are always going for rafting on 28th. It's mere coincident.
Now, the question is, should I fork out RM180 to experience the raft capsized that I missed out during the previous trip? or should I save up those money since Xmas is just around the corner and Chinese New Year is arriving and everything is money money money!
posted by Survon @ 9:57 AM,