DAY 3
Date : 16th March, 2009
We had enough of Angkor for the past two days, we decided to check out the suburbs of Siem Reap.
After our relaxing breakfast at the hotel, we went for an educational visit to the Silk Factory - The Artisans Angkor.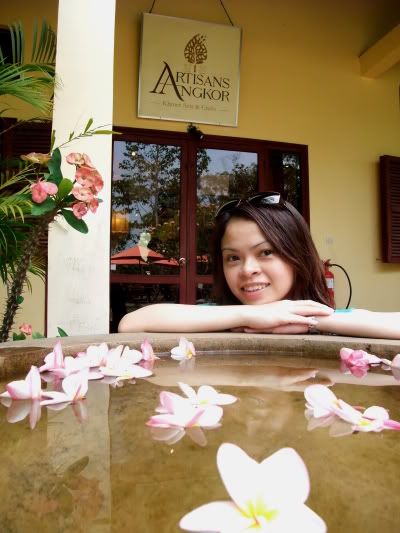 The staff showed us around the factory and demonstrated how silk worms are made into a nice silk scarf.
Silk Worms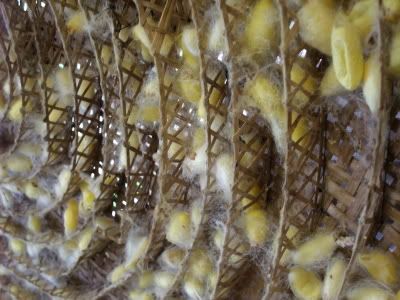 Cocoon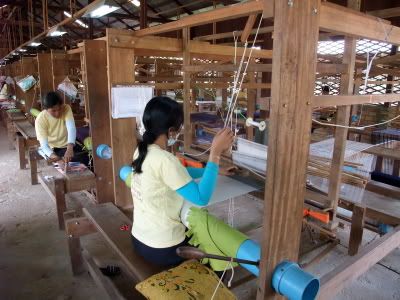 Worker weaving silk
The factory produces first class silk products that you can never find such quality in any markets in Siem Reap. Unfortunately, quality comes with price, which we did not see the necessity to pay that extra money for something we do not need. Hence, we went back empty handed.
In the evening, we had our floating village experience on the Tonle Sap Lake, which connects to Phnom Penh. Along the way, we could see lots of little wooden houses next to the sandy road.
Whenever a car passes by, dust flew everywhere into the houses, but the locals were not at all affected by that. In fact, many of them sat in front of the house, relaxing while breathing in the dusty air. Does anyone ever worried about their health?
We boarded on a boat, cruised by 2 little boys around 10 years old. Scary wei...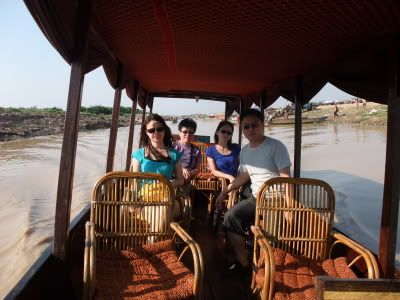 These are what we saw on the boat ride...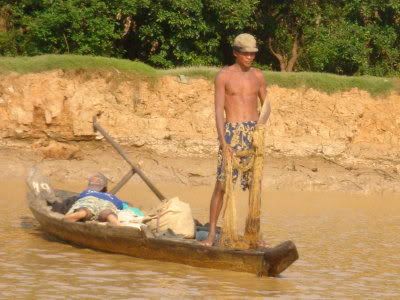 Fisherman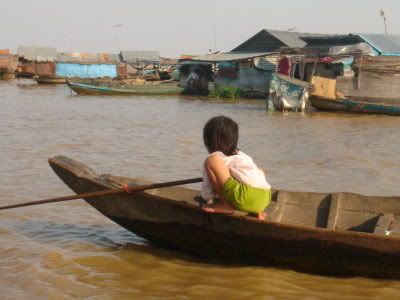 A little kid rowing a boat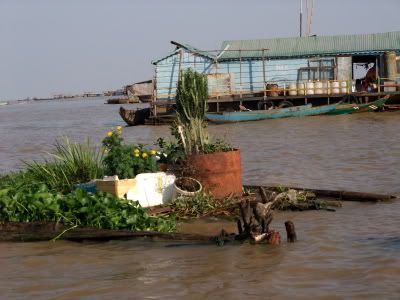 Doing plantation in the middle of the lake
Floating Pig Farm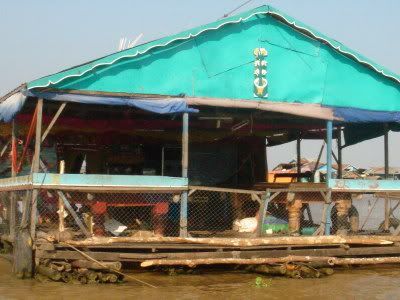 Wanna play snooker? Can you see the snooker tables?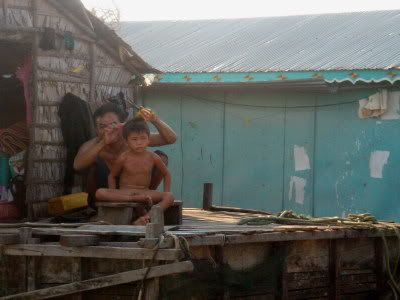 Trimming hair
We were brought to a platform with a souvenir shop and cafe to enjoy the sunset.
On the platform....
The sunset view...
I guess we have covered most of the places in Siem Reap in 3 days time. On our last day, we woke up early and went to the airport straight away.
Related Posts:
Flaming Siem Reap III - The Remote
posted by Survon @ 9:53 AM,