DAY 2
Date : 15th March, 2009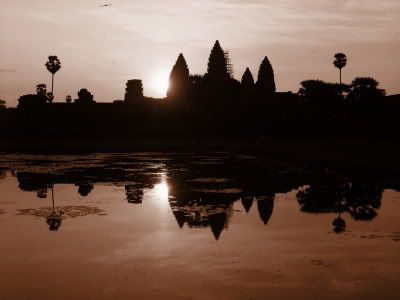 On the second day in Siem Reap, we woke up extremely early to catch the magnificent view of the sunrise scene at Angkor Wat.
With the ticket we bought yesterday, we will be exploring Angkor the whole day today.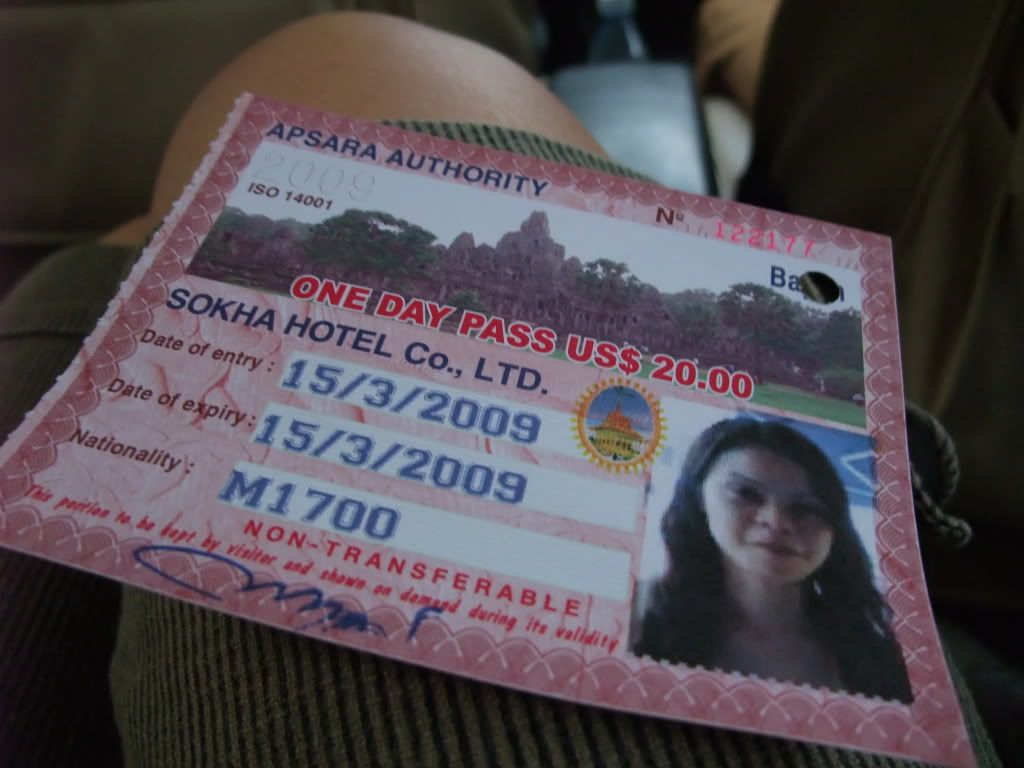 If only I knew that they took the picture to be printed on the ticket, I would have smiled properly.
We went back to our hotel for breakfast after the sunrise, before continuing our journey in Angkor.
Since we did not have much knowledge preparation before the trip, we hired a tour guide for a day which cost us USD45, inclusive of USD10 extra for the sunrise.
Our tour guide was arranged by a local tour agency that we stumbled upon after having lunch yesterday. It was bad. The English-speaking tour guide could barely pronounce the words properly. The weather was hot and the sun was up above our head. But that's nothing compared to the pain trying really hard to guess what the tour guide was trying to say.
By looking at the buildings, I could barely differentiate them...
South Gate of Angkor Thom
Terrace of Elephant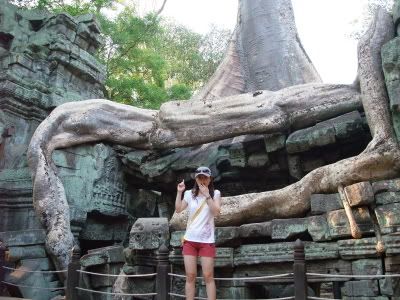 Giant Tree Roots at Ta Prohm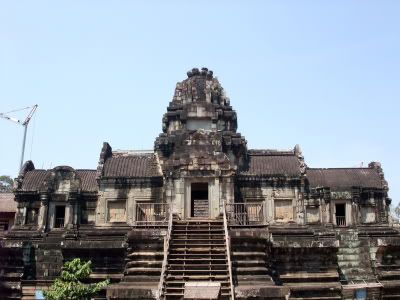 Baphuon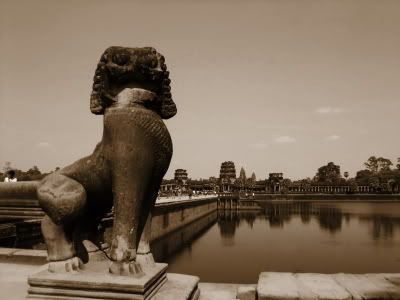 Royal Lion Sculpture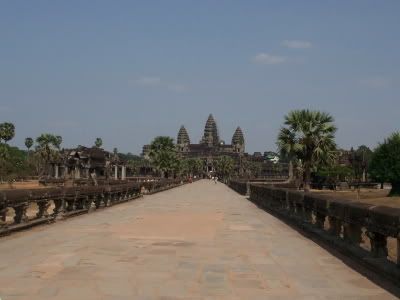 The path into Angkor Wat
Angkor Wat
There were some locals wearing their local constume inside Angkor, hoping that the tourists will pay them to take a picture with them. The stingy me, of course, would rather take a picture without myself.

We left Angkor after watching the sunset...
The whole day walk was really tiring...

[To be continued...]
Related Posts:
Flaming Siem Reap II - The wonder of Angkor
posted by Survon @ 10:33 PM,