Although the popularity of Siem Reap is getting higher and higher among the tourists for its Angkor Wat, a lot of people can barely tell where Siem Reap is. Cambodia or Thailand? Some asked, Vietnam?
Siem Reap, literaly means 'Defeat of Siam', symbolizes their victory in the past wars with Siam, now Thailand.
DAY 1
Date : 14th March, 2009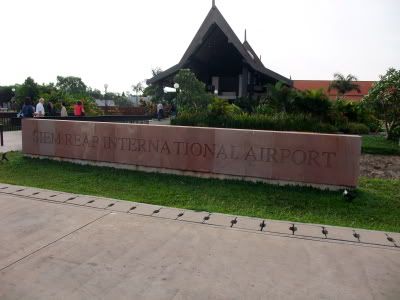 Upon arriving at Siem Reap, we were transported by the hotel's van from the airport to Casa Angkor hotel. From the first impression, the town is considered clean, but the quality of the road sucks big time. The whole road was covered with sand and you can imagine what happen when a car passes by.
The weather was HOT HOT HOT! I wonder if that's the reason why all cats and dogs we bumped into were mostly hibernating. To generate lesser heat?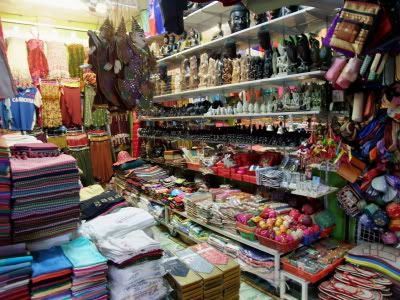 Since it was our first day in town, we decided to check the town center for their Centre Market and Old Market. These are the places where you get to test your bargaining skill. Trust me, you can bargain every items here for at least 75% lower than the price they have set. If not, walk away, cause there are probably 99 other stores selling the same stuff which could offer the price that you want.
Wet market and dry market was just next to each other. Till now, I am still wondering what are these...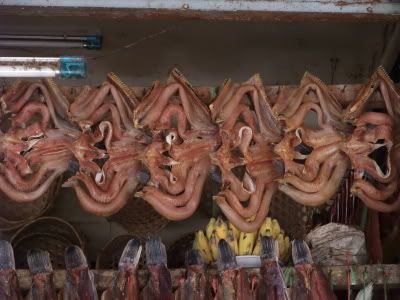 Do tell me if you know what are those ray-like species in the picture above.
One thing I missed was to taste their cooked shells sold by some stalls along the road.
We then walked around to find our first meal in Cambodia around the Pub Street where there were tonnes of restaurants everywhere. Instead of picking one blindly, I went into a souvenir shop to look for recommendation.
I was brought to this nice local restaurant called Khmer Family Restaurant and tried their local dishes...
Amok
Lok Lak
And not forgetting their local beer, Angkor beer, which was only USD1.5!
We then prepare ourselves to enter into the wonderland (aka Angkor) which will cost us USD20 valid for 1 day. By buying the next day ticket, we were allowed to enter into Angkor Wat after 4.30pm a day before, which was exactly what we were about to do.
Since it was still early, we went to a cozy restaurant, Blue Pumpkin, that my friend highly recommended.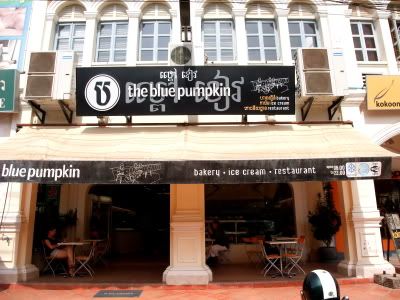 With the extreme hot weather out there, one can easily fall into deep sleep once you sat on the couch.
We then went to a branded outlet for window shopping...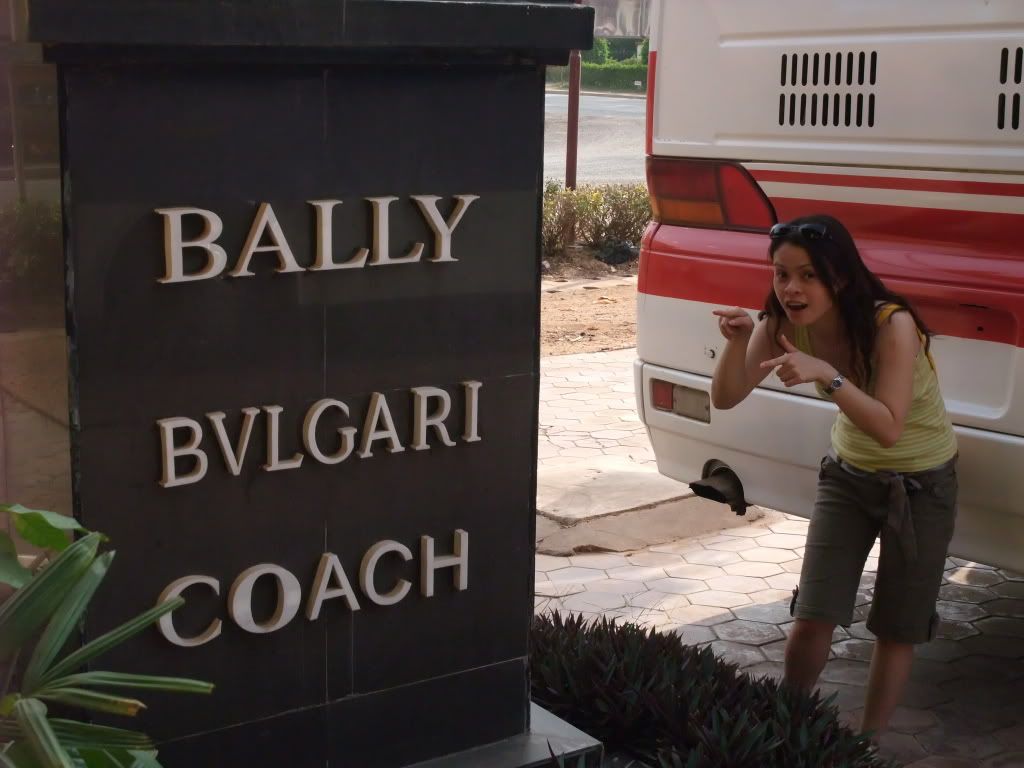 Don't be fooled by the outlook of the shop, they are not selling the original goods!
Around 5pm, we started our journey climbing up Phnom Bakheng Hill in Angkor which took us about half an hour...*sweat*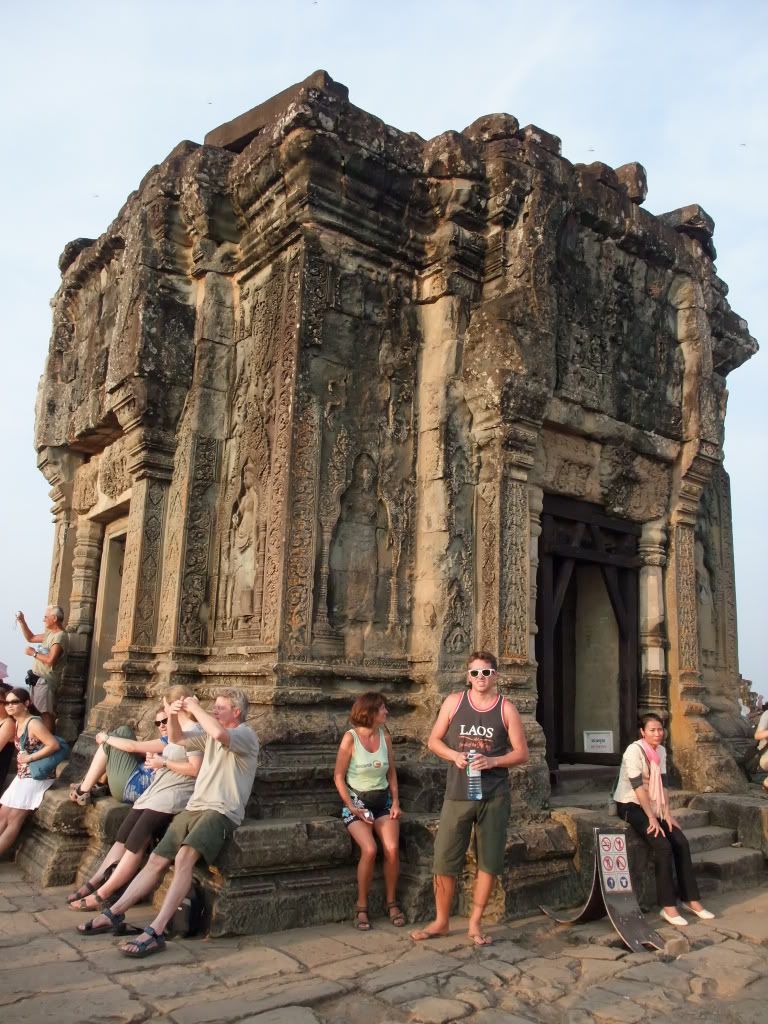 We waited till sunset before getting down.
For dinner, we thought of something different and visited this Red Piano restaurant for some western food. It turned out to be a bad idea as their food was not up to expectation.
[To be continued...]
Related Posts:
posted by Survon @ 6:54 PM,