This trip was planned several months ago, during one of the Chinese New Year reunion gatherings. It was delayed once and I'm glad all of us could make it on the 2nd proposed date.
Who are we? We went to the same college though we were not in the same course, we stayed together in 1 roof like a family, we partied crazily like there's no tomorrow, we teased each other with no guilt nor feeling offended, the girls are all from the same primary and secondary school, we did a lot of unbelievable stuff, and thank God, we are still very much close to each other now.
Everyone from KL, Singapore and Ipoh gathered around on the Labour Day, to finalize the trip plan for the next day. We hopped from cafes to restaurants to cafes and back to restaurants in MidValley as people came in batches (with long interval in between) and everyone seems to come with an empty stomach.
Eight years ago, the same group of people went up to Genting Highlands with a bus and cable cars. This time, we went up with a Harrier and a Singapore-mari Jazz.
There's no fixed plan on what to do when we were up there, but just to enjoy the breeze and cam whoring...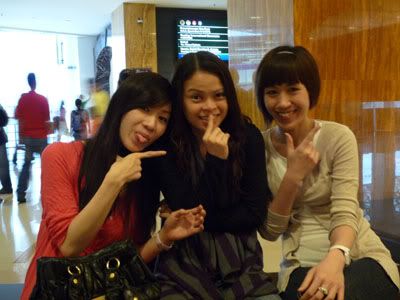 A coffee session at the Coffee Bean...
While waiting for the night to come, we had a warm-up healthy round before revealing our skills in the casino. It's healthy because whoever lost will drink a glass of water. I mean PLAIN WATER! Heh, imagine these losers going to the toilet 6-7 times in 2 hours.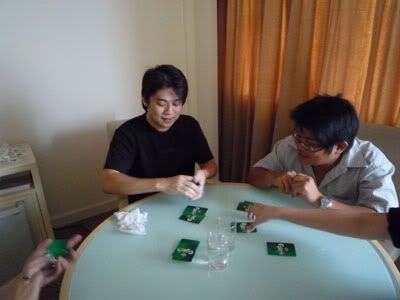 We then prepared for the night while doing what we girls are good at (posing for pictures)...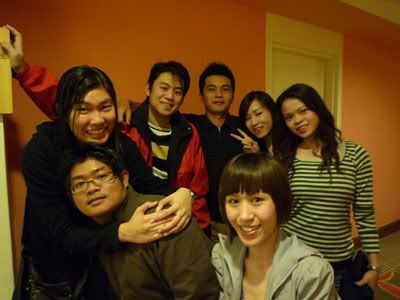 We lost a bit to Uncle Lim's empire, but that doesn't affect our mood at all.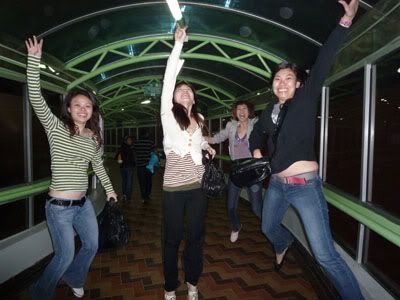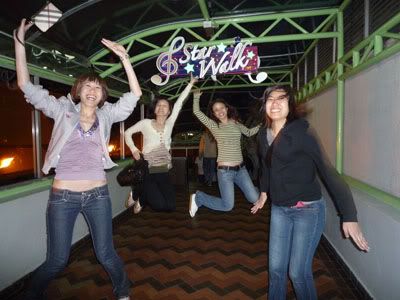 We went back to one of our hotel rooms (we rented 2 rooms) and continued our 'gambling project' in the room. No more betting with chips, but Chivas!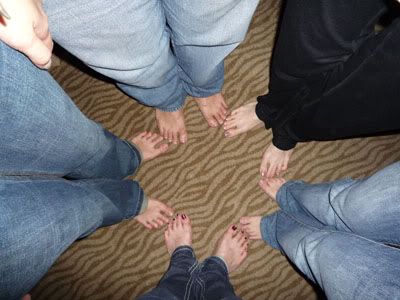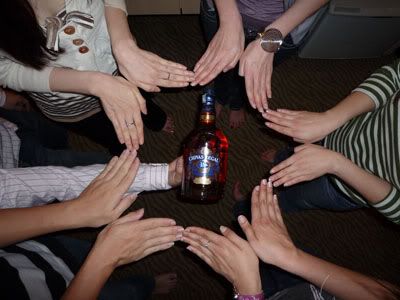 The guys seem to be losing voluntarily and everyone was down soon after that.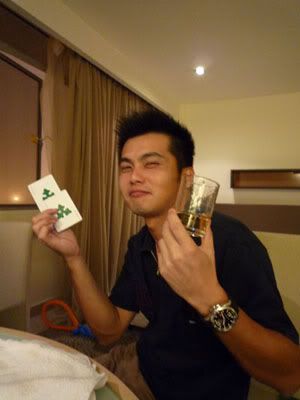 One bottle was not enough for the night.
| | |
| --- | --- |
| | |
| Now you see... | Now you don't! |
As the guys were drunk and the girls were still very much conscious, we reshuffled our room plans and moved out from the Theme Park Hotel room to another room in Genting Hotel. Imagine, we were packing our bag in the middle of the night and shifted to another room...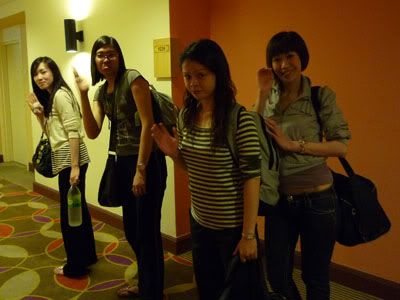 I was so tired, I dropped dead on the bed after a hot shower.
Again, we turned into monkeys the next morning after reviving from the zombie night.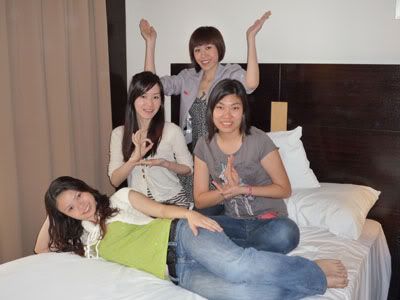 Before leaving Genting, we walked around and visited the casino for the last time.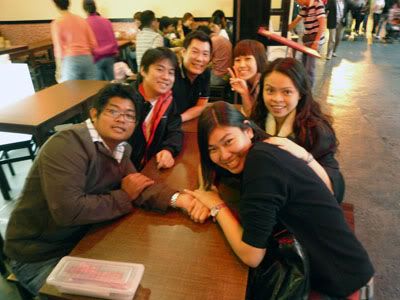 I certainly hope I won't have to wait for another 8 years for our next trip and hopefully it'll be before anyone of us get promoted to be parents.
Love you girls (and guys)! Friends Forever...
posted by Survon @ 7:35 PM,