DAY 2
Date : 29th March, 2009
Day 2 in Batam was very relaxing. No alarm set to wake us up. We could sleep till our biological alarm told us so. Somehow, my alarm is always later than other people in the trip. By the time I woke up, our main chef was already preparing us our breakfast in front of the sea.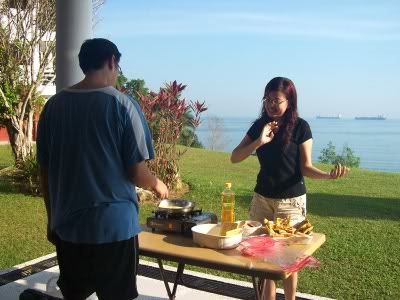 While having our breakfast, we took out uno stacko and started the piling and destruction mission.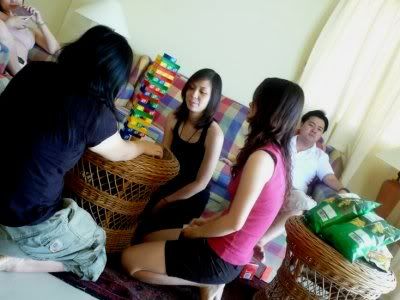 Before lunch, we drove around Batam trying to search for any tourist spots worth visiting. Based on our GPS, there weren't many points of interest available. As we passed by a temple, we dropped by and started cam-whoring.
There were a few temples in 1 fenced area.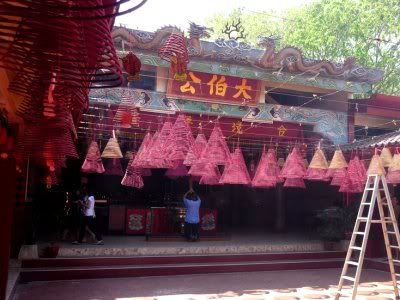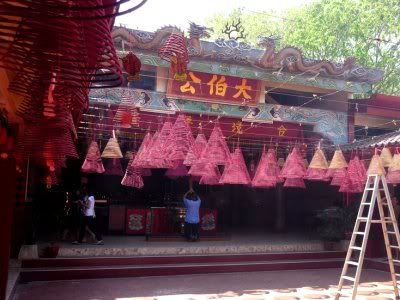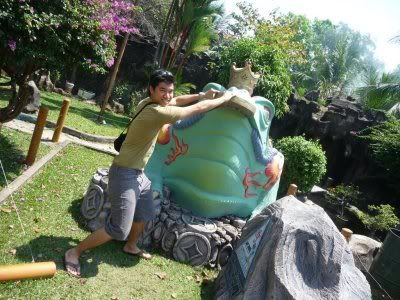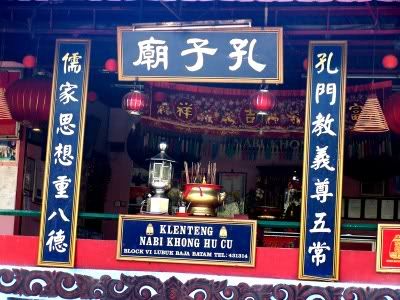 We then went to have lunch at one of the coffee shop we bumped into. Since there weren't much choices, we couldn't expect too much on the food. But surprisingly, the food turned out pretty good.
Since there's nothing much to do, we went home and started watching DVD in the cozy resort till our BBQ dinner (which turned into Grilled instead, because we couldn't find charcoal and net

).
Related Posts:
[To be continued...]
posted by Survon @ 9:30 PM,