DAY 3
Date : 30th March, 2009
Woke up around 7.30am to have a last visit of Batam, while some of us preferred to stay home for a relaxing morning.
TienSoon-the-Sky and WaiPei-the-CherasGirl who gave us a surprise with their sudden appearance in Batam yesterday wanted to visit the Melur Beach, which according to online sources, it is not a commercialized beach and was popular among the locals.
From our apartment to the beach actually took us around 1 hour crossing over 3 bridges where we stopped by at one of the bridges to capture the moment.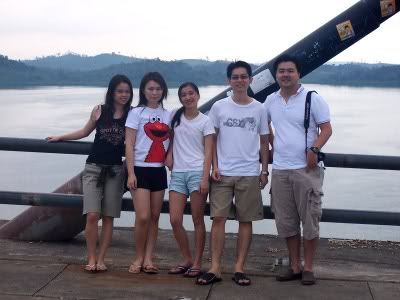 The long journey was all worth it, though the beach was not very clean but the water was crystal clear and we spotted few jelly fishes inside the water.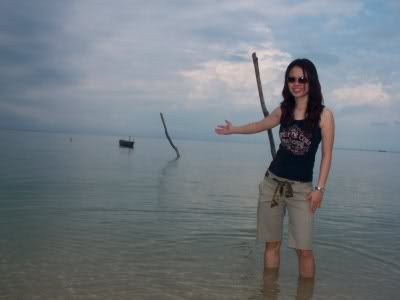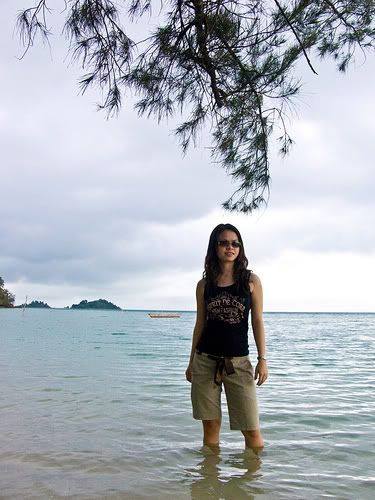 After around an hour, it started raining and we rushed home to pack up after having our breakfast prepared by our usual cook.
Instant noodles with our left over food from yesterday...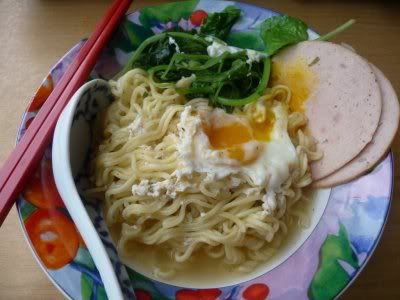 We took a ferry back to Johor Bahru and had our lunch at a restaurant famous for Koay Teow Kia.
Overall, there's nothing much to do in Batam, but honestly, I won't mind going again if I could stay at the same resort, Indah Puri Resort with such magnificent view. I'd rather stay whole day at home watching DVD facing the sea, than to sweat myself walking everywhere in the city.
Related Posts:
posted by Survon @ 12:22 AM,