While KL was celebrating it's Federal Day on 1st Feb, I took the opportunity of the long weekend and bought a coach ticket alone to go to Singapore. I love going to Singapore, not because of the place, but because of the friends I have there.
Just before the trip, I was having temperature and was worried if the immigration officer will stop me from entering to their country. I wanted to give up at 1 point of time, but luckily I didn't and took the risk and had such a nice time there.
On the first day, Saturday, we wanted to check out Sentosa for some exciting sports. But we ended up too late to go after watching the TVB artists in Dhoby Ghout. We saw...
Moses Chan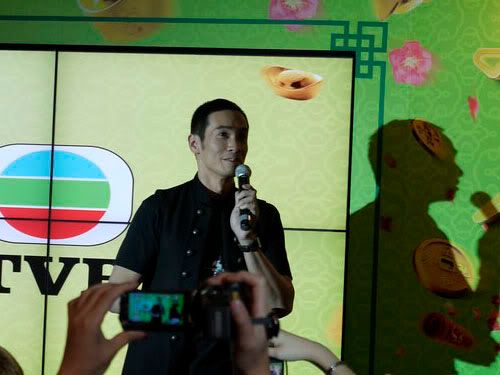 Steven Ma

Sonija Kwok

...and also Nancy Sit and Nicholas Teo.
I was so happy to meet up with my hot babes...
Veriza-the-MissBikini

...and also Cherie-the-Godiva, which I forgot to take a picture with.

At night, Veriza-the-MissBikini wanted to try something new and brought me to Dempsey Hill for a change. She managed to get Valantane-the-MissChinatown to drive me up but the journey was a severe test of patience and endurance. I'll never forget Park Royal because of that. Let's not go into the details.
We had our dinner at Dome Cafe up the Dempsey together with Kylie-the-Pooh. It was my first time meeting up with Kylie-the-Pooh in Singapore. It was also the first time both Kylie-the-Pooh and Veriza-the-MissBikini met formally in Singapore although one is in Singapore for 10 years and the latter has been there for 8 years.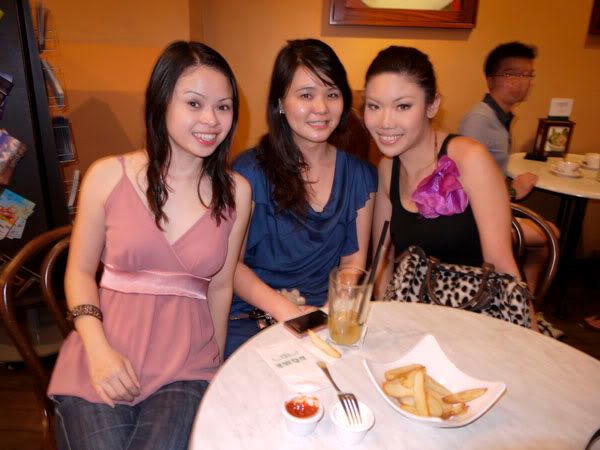 We then proceed to party at Movida inside St. James. The band was great singing lots of Latin songs.
We ordered a bottle of red wine and a bottle of Hennessy.
We drank and drank and drank...
While the girls were still sober...
...minutes later, under the influence of alcohol...
The next day, Veriza-the-MissBikini brought me to 313@Somerset for some window shopping and then we did something crazy by buying an empty cake from Icing Room and did a DIY design on it.
This is the vanilla empty cake we had...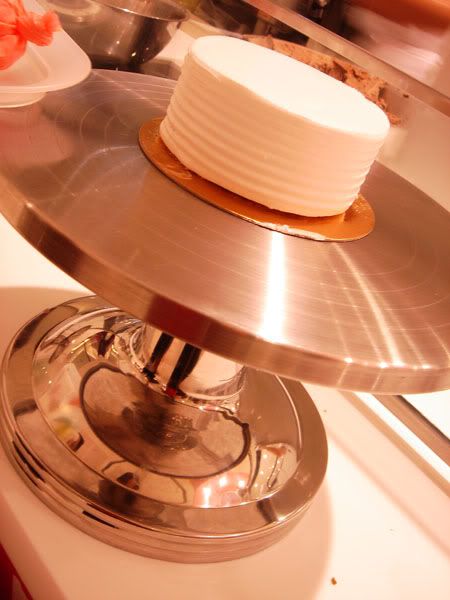 We were given the basic decoration tools for the cake. You can buy some other nicer decoration from the shop as well.
Veriza-the-MissBikini started her mission...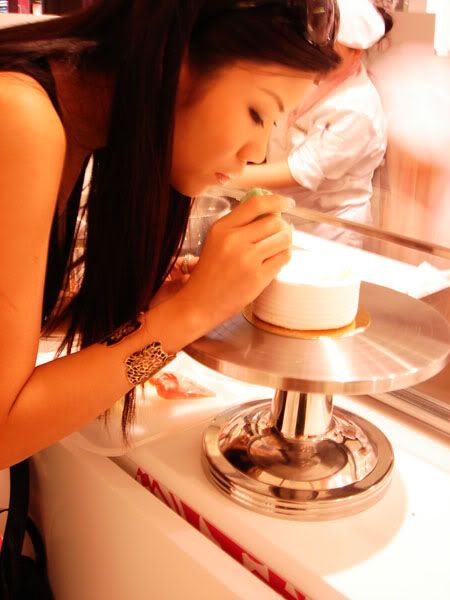 I was catching up...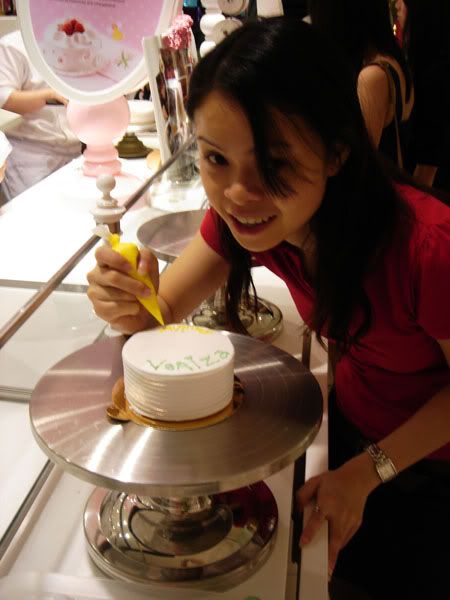 And ta-dahhhh ...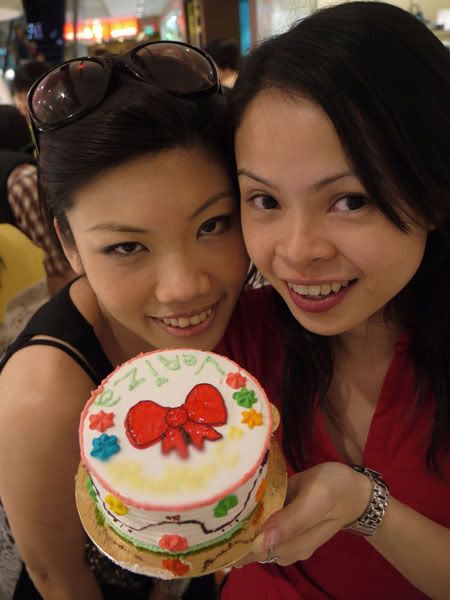 That's our baby !
Later that day, I met up with Engratia-the-Honey and her boyfriend for dinner. Engratia was my ex-collegemate that I used to hang out very often. It has been years I didn't meet with her. So lucky to finally catch up with her that day while having dinner at Orchard Central.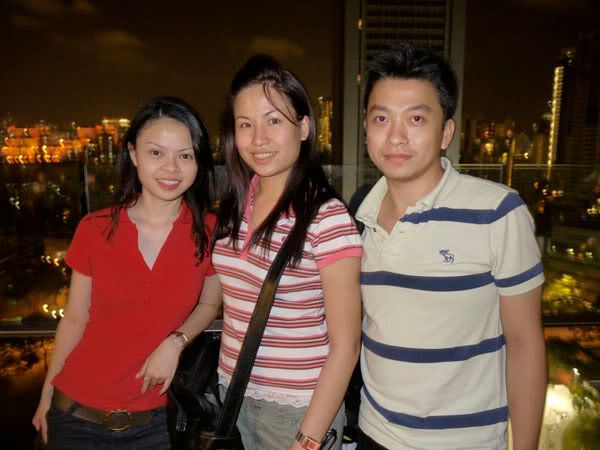 After dinner, I walked a bit in Takashimaya and then met up with my cousin who brought me to KPO to have a drink with his friends. KPO stands for Killiney Post Office, fyi.
KPO close pretty early that night. Not surprising as it was Sunday and not everyone is having holiday the next day. We then went to The Pump Room at Clark Quay and enjoyed the awesome band there. I love them very much!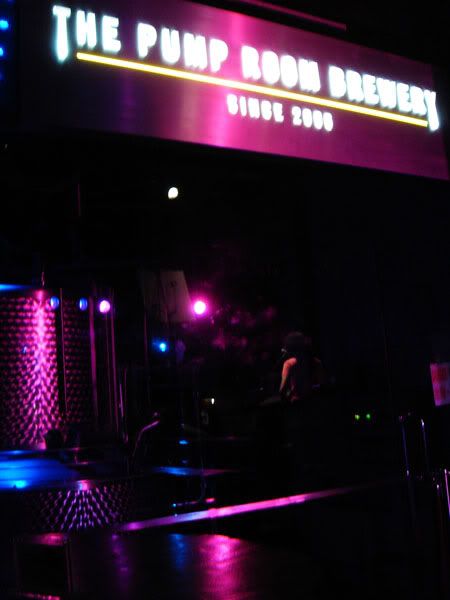 The Pump Room serves real good spicy fried chicken wing. You should have a try if you haven't been there.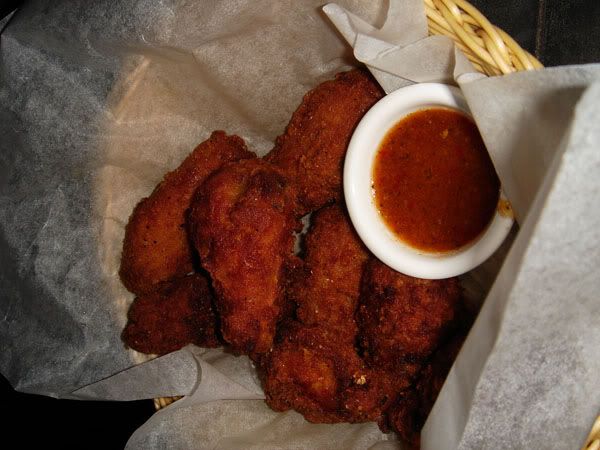 We ordered 2 towers that night for 5 people...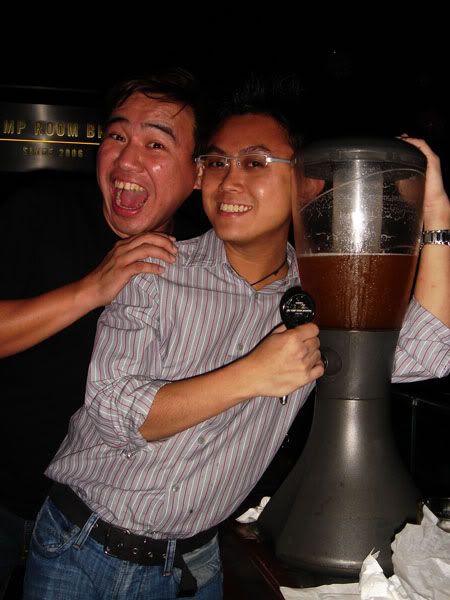 Sitting at the VIP area, you can see lots of funny things. Here is the basketball player with all his dwarfs...
Such a wonderful night...
The next day, I met up with Veriza-the-MissBikini for lunch and then took the coach back to Kuala Lumpur.
I had great time thanks to the people, especially Veriza-the-MissBikini.
posted by Survon @ 11:38 AM,