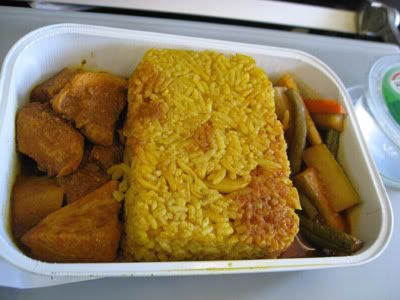 Looking familiar? Yes, that's from the AirAsia kitchen.
Where to? ~ Kuching! *meow meow*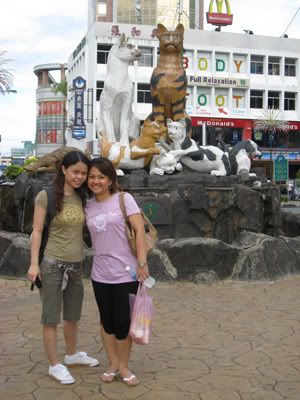 We checked-in at Hotel Santubong Resort inside Santubong at 9th July.
The view from the hotel room...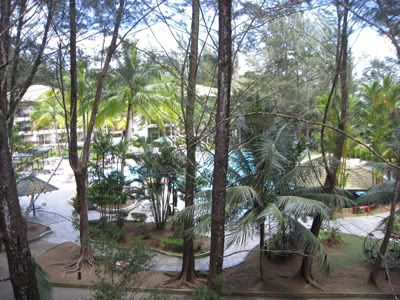 We had our lunch at one of the restaurants at the riverside. Not sure if it was because we were too hungry, but the food was great. A bit pricey, but it was really nice.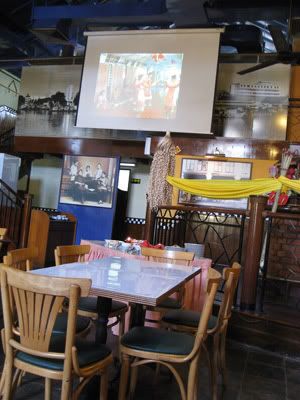 The restaurant was decorated in a very traditional way with a huge screen showing the local's traditional dance.
We then walk around the small market bazaar just next to the restuarant...
Walking around the streets, you'll find many stalls selling the layered cakes full of different colors.
and this...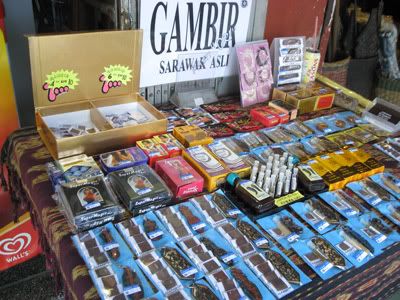 You might not be able to see clearly what's selling in this stall. I don't really know how to use those stuff either, but it's something to boost up your bed experience. And I thought Sarawakians are conservative!
There's nothing much to visit in Kuching town. Most tourist spots are out of Kuching, and we didn't have the time for that. While passing by a Chinese museum, we went in to enjoy the cold air-conditioning.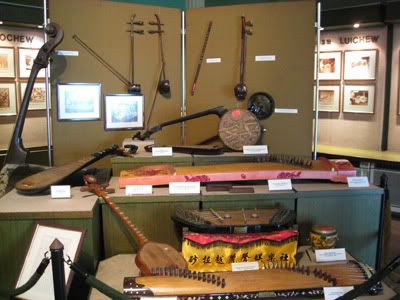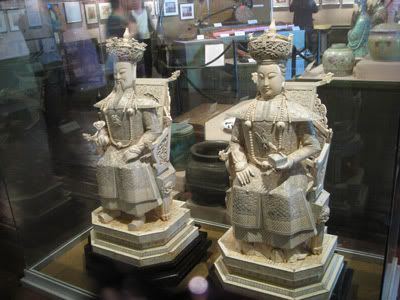 The museum was pretty small and wasn't very impressive. It shows the antique and traditional items the chinese used to have and explaining each of the chinese tribes you can find in Malaysia.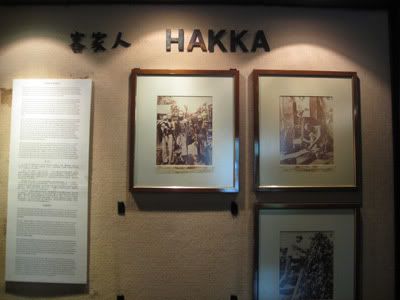 I'm Hakka, by the way.
When we were about to leave, Michelle stood there not wanting to leave the place. I thought she was posing to take a picture, and so I took this..
1, 2, 3...*snap*
Done, but she's still standing there. I wonder why. After a few seconds, I saw something blowing on her legs. Sigh....No wonder she was smiling there so happily.
We were all so tired and hungry, we went to have seafood at one of the famous places in Kuching, the TopSpot Food Court.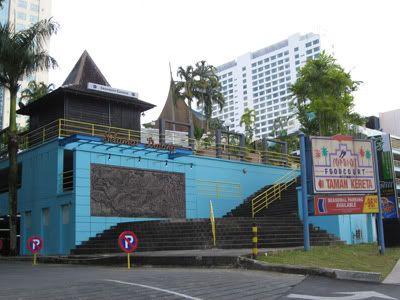 There were rows of seafood stalls and we picked this...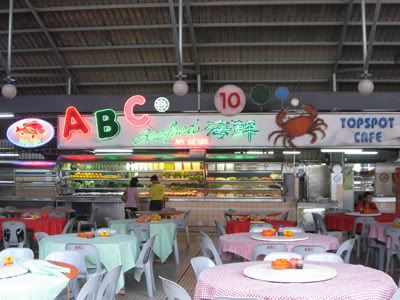 The food we had...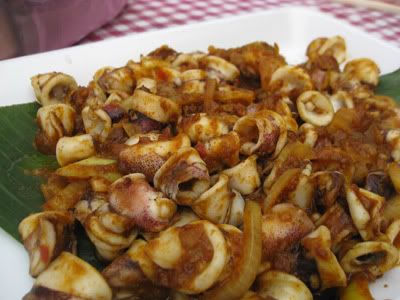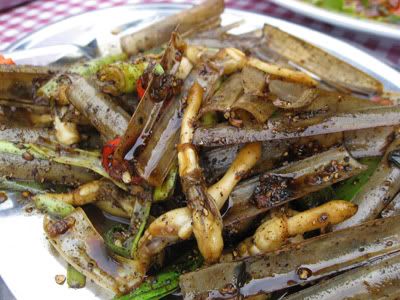 Now I'm feeling hungry looking at the pictures.
[To be continued...]
Related Posts:
posted by Survon @ 9:13 PM,