We were not in Sarawak for holiday, but it was because of this...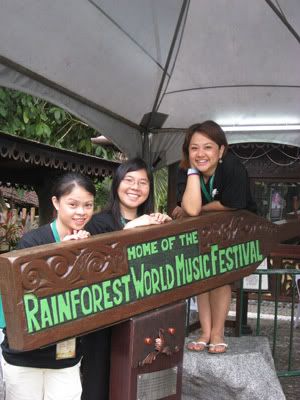 NO, not for the festival either.
We were working for all 3 days from early morning till midnight, cramped inside the little pondok.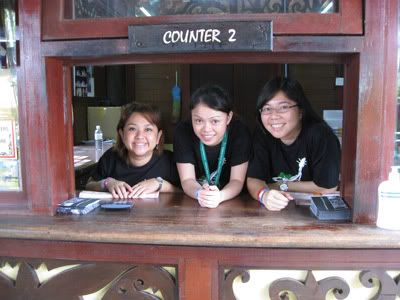 It was exactly 2 years since the last time I stepped my feet on this land for the same occasion.
The familiar scene when you first arrive at the entrance...
We purposely bought a Borneo t-shirt from one of the souvenir shops in Kuching and wore like Power Rangers.
While everyone is so hot partying inside the festival, no one is allowed to enter with a hot fever detected by the temperature detector...
Other than the musical workshops and concerts, they have beers...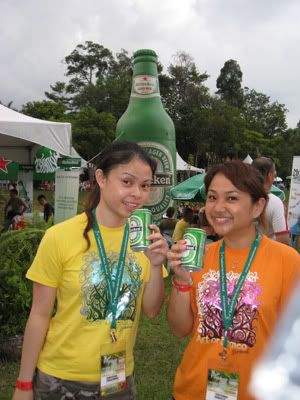 There was a lake with a huge'X' mark. No treasure though.
There were a few traditional buildings...
There was a mini bazaar selling the local handicrafts...
AND....MOST IMPORTANTLY !!!
There was my darling, Alan Yun !!!!!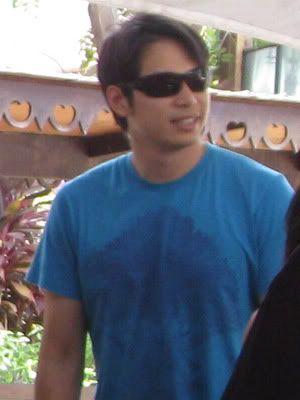 Related Posts:
Festival at the Cultural Village
posted by Survon @ 10:00 PM,