I'm pretty sure everyone in Malaysia is experiencing the same for the past few months, especially in December. I had 4 wedding invitations in December and had to reject 2 as they clashed each other in different states. I don't have much choices but to select 2 weddings of my best buddies.
Was honoured enough to have been selected by my buddy to be her maid of honour on her big day, which also mark my last chance being the maid of honour for a friend. I was told that one can't be the maid of honour for more than 3 times. Not that I'm superstitious, but no one dare to give me another chance, which I totally understand. She's gonna regret for the rest of her life if *touch wood* I'm gonna be single for the rest of my life.
My virgin was given to Felicia last year. Faye-the-Chin's wedding was my 2nd time and my last job is currently reserved for my sister which I yet to know when will it gonna be.
It was a tiring yet wonderful day watching my buddy who has found her life partner and decided to stay together for the rest of her life.
The theme of the day was Cheong Sam except for me who had a privilege to wear a white dress.
The wedding banquet was a great fun. It was more like a reunion of all the high-schoolmates.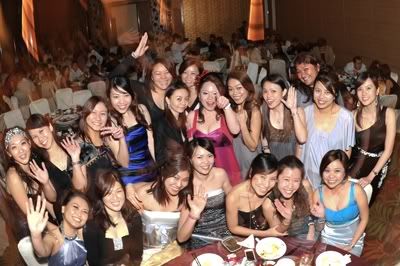 Congratulations Faye-the-Chin!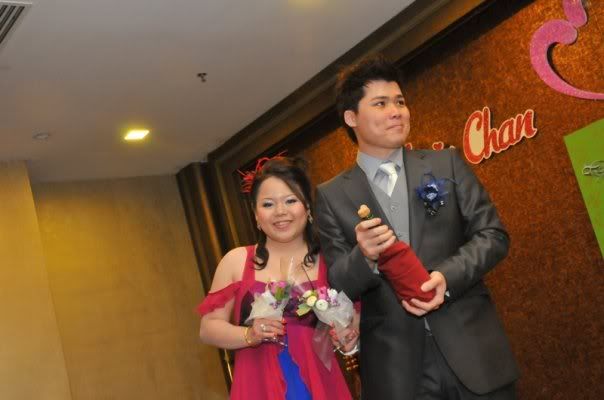 ***************************************
The next wedding was my next buddy who I've hung out with, studied with and slept with. We have done so many crazy things together, but we've been doing that lesser and lesser since after college. I'm pretty sure it's gonna reduce even more after her wedding. I'll miss that, but I'm still glad and happy seeing her marrying the guy that she really loves.
This time, it was not that tiring, but we traveled almost the whole day. From Ipoh (Bride's house), I followed to Kuala Selangor (Groom's hometown) and finally went to Klang (Couple's new house). The highlight of the day was, the fight between the jimuis and the heng dais. Imagine 6 girls vs more than 20 guys! Read that correctly, TWENTY HUNKS !!!!
I have to admit that the bride was especially stunning that night. I've never seen such a beautiful bride in my life before.
Congratulations to Yvonne-the-CandlePrincess!
posted by Survon @ 10:41 AM,