Just 1 week after the Paintball game, I was up with another extreme game in Bukit Cahaya, the Skytrex adventure.
There are 3 circuits available, which are, Little Adventure (for kids), Big Thrill and the most challenging path, Extreme Challenge. If only I have the choice, I would rather go for the Big Thrill, but considering some people in the gang have tried that before, we decided to go for the Extreme Challenge instead.
The starting point of Big Thrill
Extreme Challenge is the latest addition to the park and boasts 21 extreme challenges with some platforms reaching the height of 22 meters.
We were geared up with harness preparing to climb like MONKEYS!!!
To protect our palms, gloves were available for sale at RM3.00.
Flying fox was the easiest challenge of all and there were plenty of them around...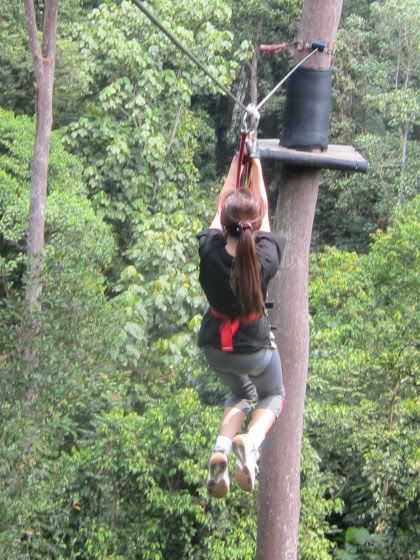 Such hanging strings was one of the challenges I hate...
This was easy though...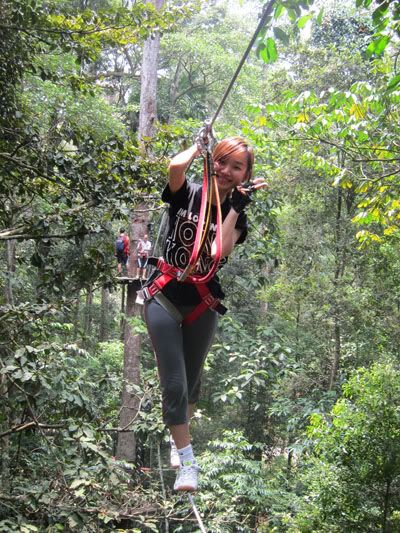 Some other challenges...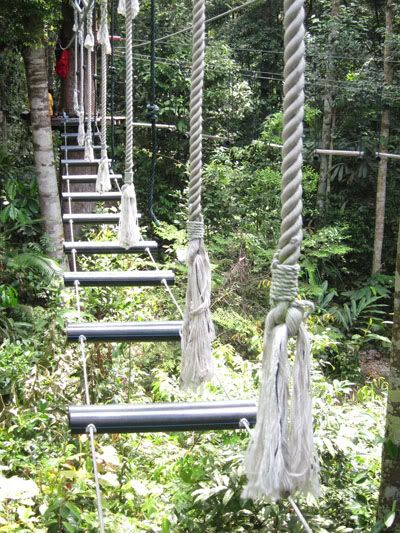 I have to admit that I did thought of giving up while I was climbing up the stairs. It was really tiring and stressful. Motivation from each other is absolutely mandatory and luckily the gang did a good job in this. Else, this Ayam Exit could be useful to me...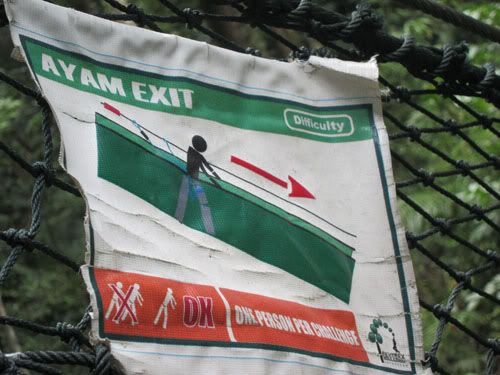 After about 3 hours hanging up the trees, we completed the circuit finally!
posted by Survon @ 11:00 PM,