The one thing fun being part of the company's Recreational Club, is that you are able to take charge on what everyone else have to do and you do according to YOUR WAY. I've been waiting for my friends to organize a paintball session and each time when it was finally organized, somehow something comes up and I never get to shoot my virgin shot!
Finally, on August 21st, I have organized a Paintball session for my company and everything went well. It was at the Canyon somewhere in Damansara Utama.
Before the real war...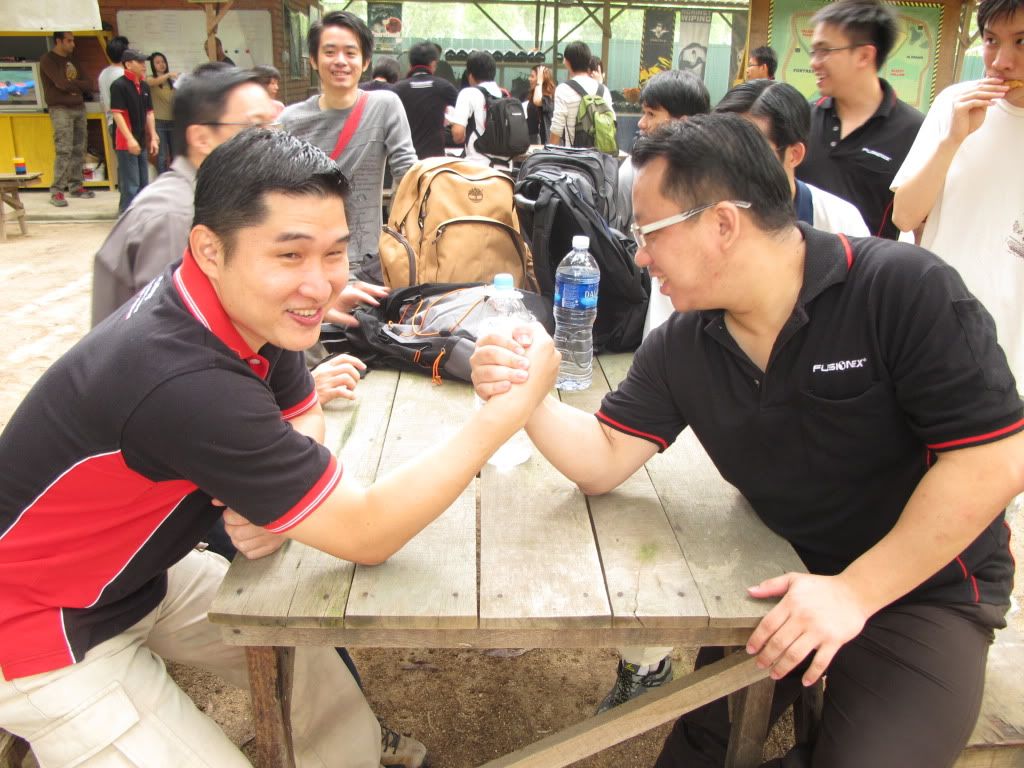 Some safety briefing before the actions...
There were a few arenas with different settings of bunkers...
And the area for resting...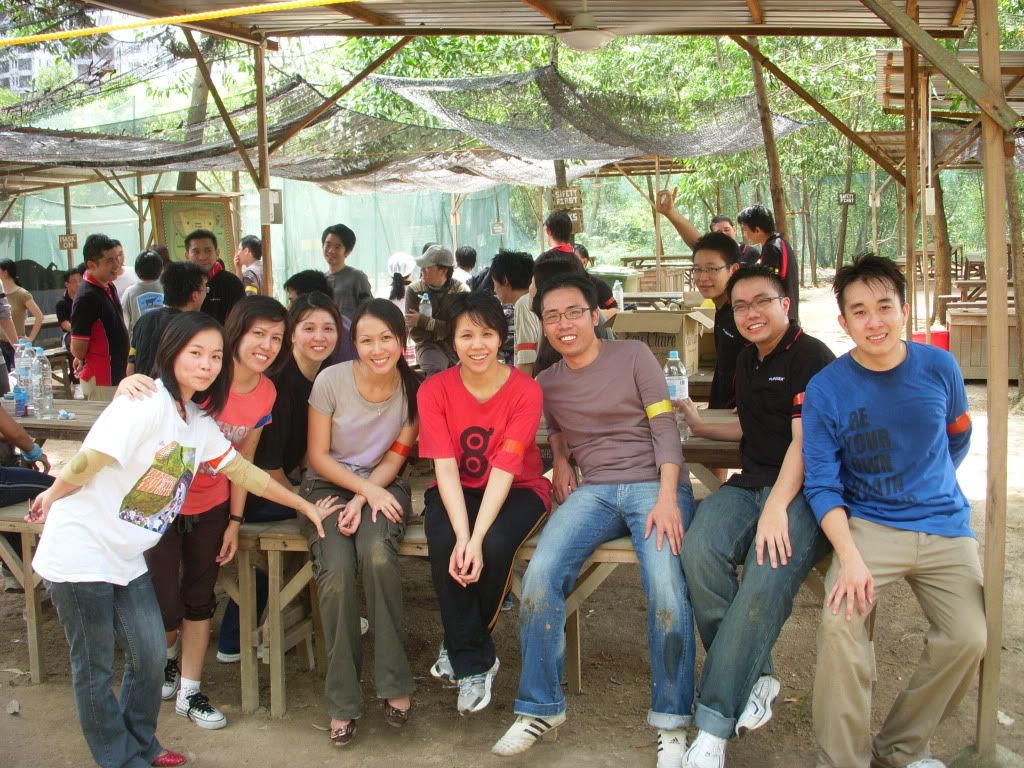 My team was all ready to FIGHT!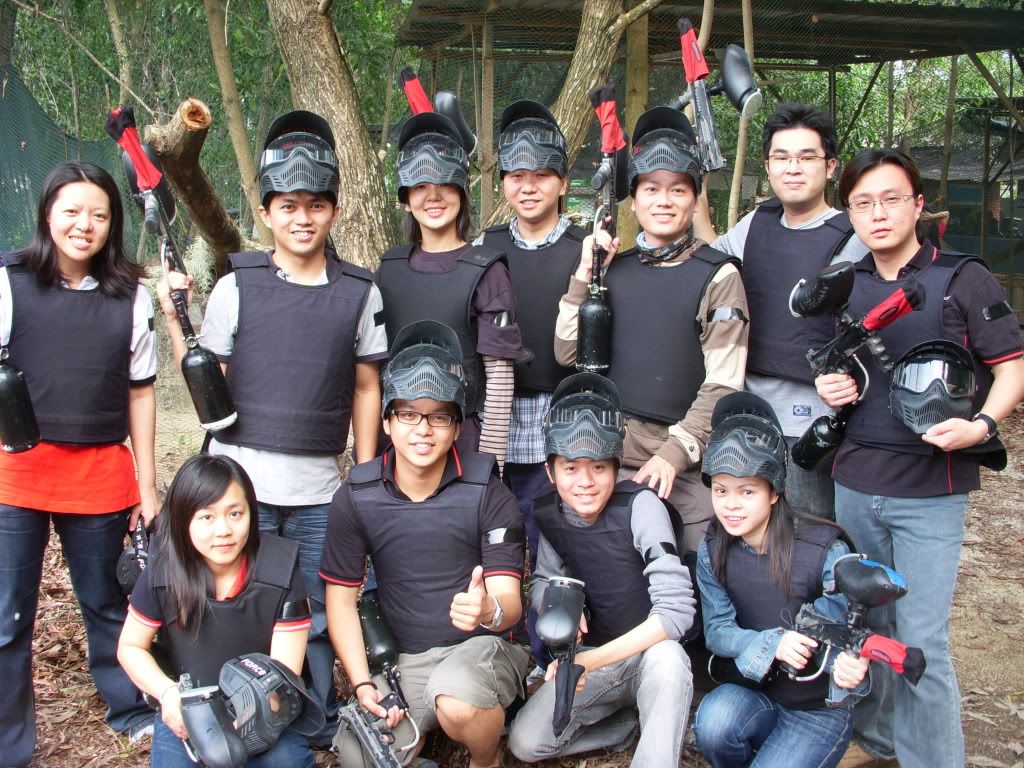 And my VP somehow spot the wrong target...
We had 4 teams in total and the 3rd team walked away with RM100...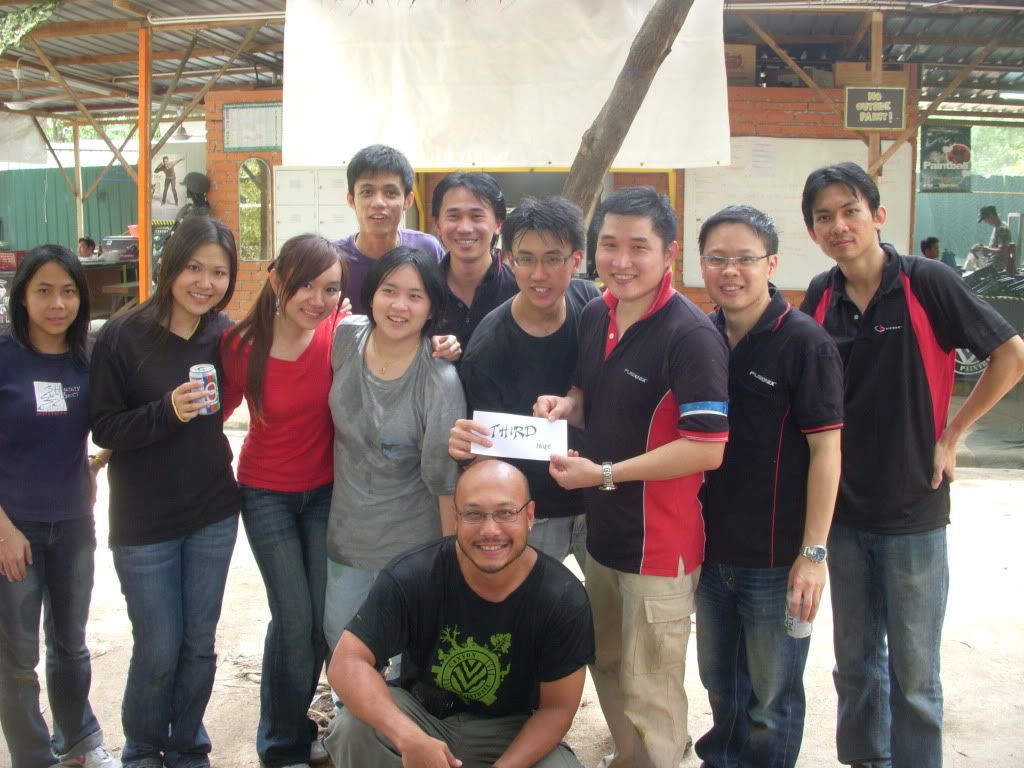 My team secured the 2nd place and got us RM200 cash...
Here goes the champion with their RM300 cash...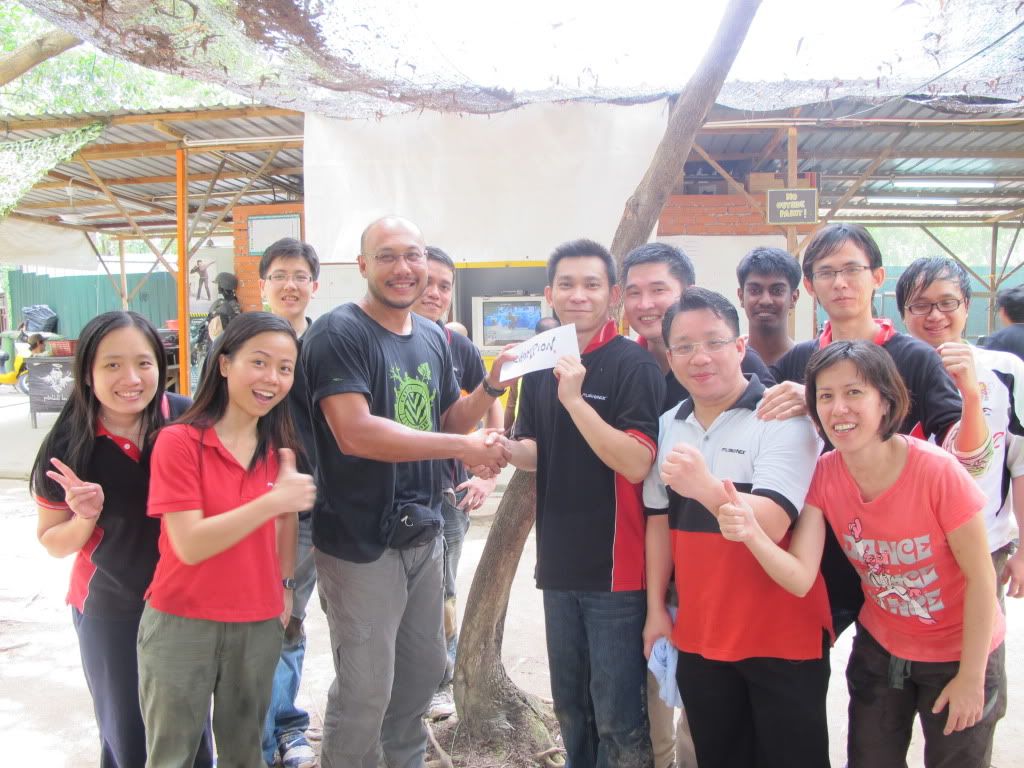 No one went home empty handed, as everyone including the losing team got an extra souvenir from the team (read: bruise).
Such a happening event

...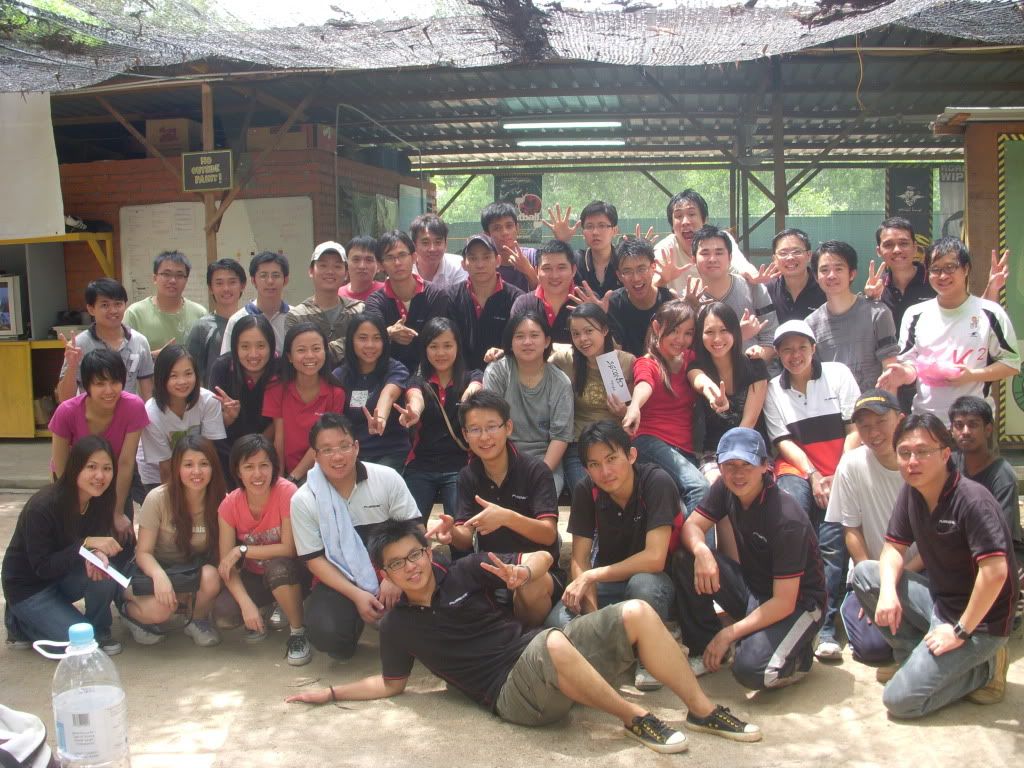 posted by Survon @ 10:59 AM,