Well, it's kinda late to start writing this post now, which is more than 1 month late. But still, I have to say this to myself Happy Belated Birthday to myself.

This year has been one of the most memorable celebration from my colleagues.
I always thought First World has only those small budget see-through glass door little toilet, but for the first time, I went to this World Club room of First World, which offer bigger and more spacious room for the guests.
We had our dinner at Good Friends Restaurant 好友記 in Highlands Hotel...
...and spent the rest of the day loitering around the casino and the arcade place....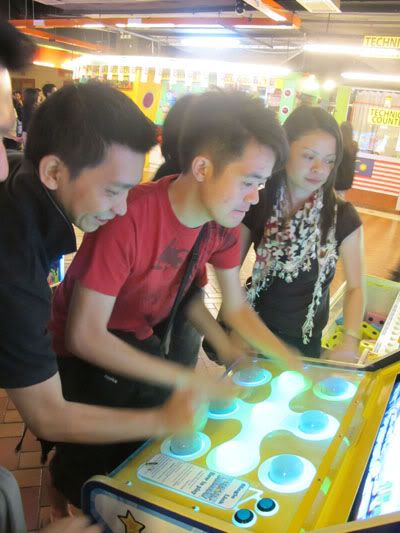 He sure can shoot very high and strong

...
I met up with my cousin for a while who was working as a chef in The Bakery...
Yeah, I know, she is as pretty as I am. Muahahaaa
..
Come midnight, we started the main mission of the trip. It's not hard to guess what will it gonna be by just looking at the equipment we have...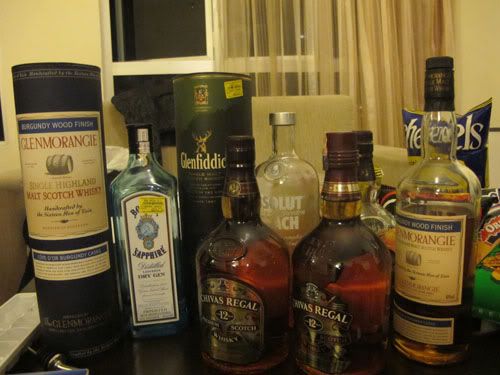 CheeYong-the-ConGod lost his mind looking at the supplies we have...
Everyone was so excited with the drinks, no one bother about my cake
...
We started with a toast...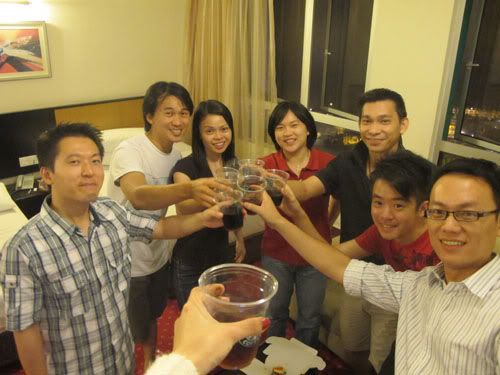 ...and the game begins...
I was supposed to be the target of the night, but everyone else was as though they were competing to get drunk, leaving me sober for the rest of the night.
Anyways, it was nice being sober, so that you can laugh at other people's silly action when they are drunk. It was such a nice night with the gang.
As we grow old, birthdays don't seems to be that important anymore, but still, I love it when I have friends around me celebrating it. Most people would just invite me for a meal. Some would really buy me a cake which I treasure it a lot.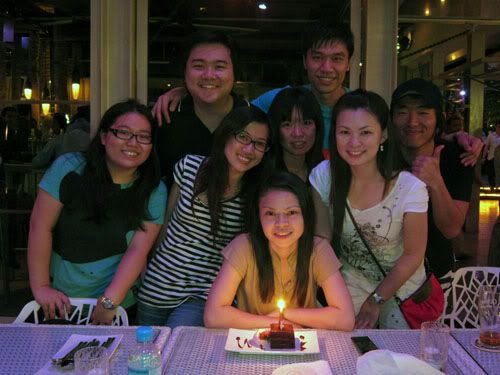 One thing I realized though, no one likes to eat birthday cake anymore. Look at the size!
The only time I could see a complete cake was during the monthly birthday bash in my company...
Cake is just a gesture from friends who cares about your birthday. Size really doesn't matter. It just to signify that I'm 1 year WISER!
posted by Survon @ 11:56 AM,