Well, I know it's been a while. But since I've started the first part of my Hong Kong trip, might as well continue with my Macau trip after that although it's long overdue.
The hotel we stayed weren't quite fascinating compared to the one we had in Hong Kong.
Emperor Hotel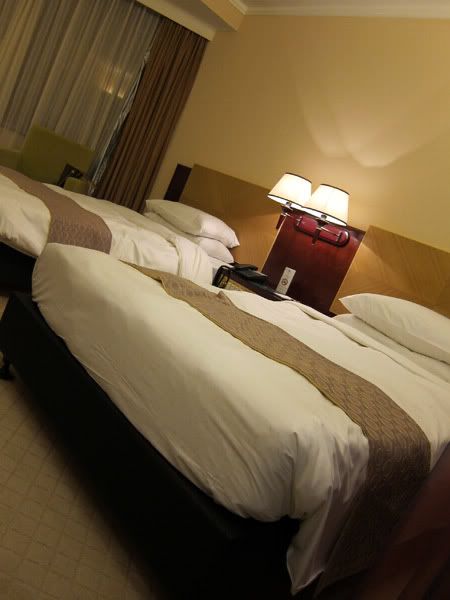 If you have forgotten my traveling team, here you go, 3 of them trying very hard to look cute.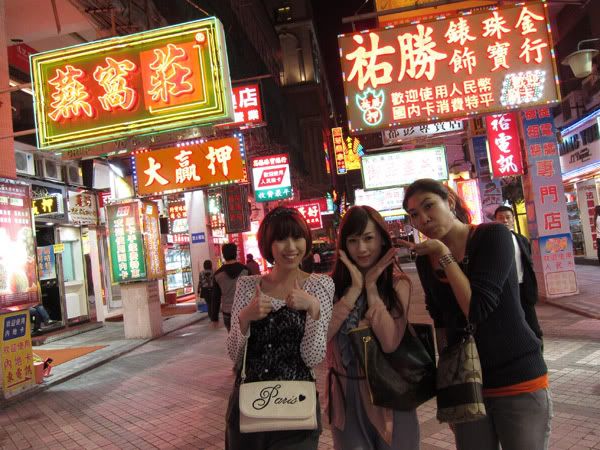 This is the iconic casino in Macau, Grand Lisboa.
Looks grand? I didn't enter Lisboa though, as it is more suitable for 'serious investors'. Tourists like us went to City of Dreams, Hard Rock and Venetian only.
There are not too many tourist spots in Macau to be honest. Well, Macau itself is quite small to start with. We could finish visiting all the spots in a day.
First, we walked to St. Dominic's Church...
Not forgetting, of course the most famous landmark, The Ruins of St. Paul's...
At night, we went to Fisherman's Wharf which should be visited during the day as well.
I'm pretty sure the place would be more interesting during the day, but since we didn't have much time, we just enjoyed having a taste of the local beer overseeing the spectacular bridge...
Some people would ask if I would like to revisit Macau again. For a non-gambler like me, I would say, No. For a tourist......well, not really. BUT, for food, YEEEAAAASSSSS !!!
If you have read your history enough, or if you have your general knowledge broadened enough, you should know that Macau's culture is pretty much influenced by the Portuguese. Hence, trying out their Portuguese cuisine is one of the must-do in Macau. We were recommended by the taxi driver to try this Jumbo restaurant.
I've not really tried the authentic Portuguese dishes before and I'm not sure if this restaurant really serve good Portuguese dishes, but it wasn't really my cup of tea.
Rather, I really LURRVVVEEEEE the pork chop burger...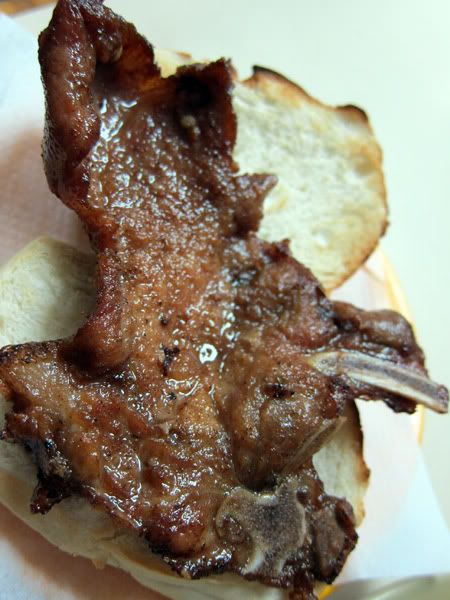 The Portuguese tart and milk tea...
and the crab porridge...
It was sooooooooooo NICEEEE!!!!
I'm salivating now. Ok, let's plan for the next Macau trip!
posted by Survon @ 4:17 PM,