It wasn't for money and it wasn't for fun, but somehow, I took this part time job for 2 days on 30th and 31st October.
It was to sell the entrance ticket at the main entrance of Mines Golf Course for the CIMB Asia Pacific Classic.
Frankly, I've just played on driving range and never tried touching the green before. Other than Tiger Woods, I know nothing about the golfers..
But well, at least I earn small bucks for that 2 days and met some new friends...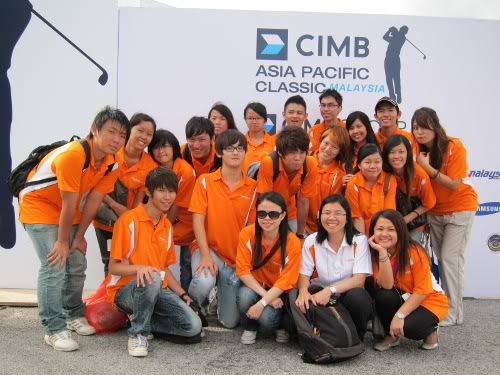 posted by Survon @ 11:18 PM,