For the past few months, I have helped organized various activities for the company and 1 of the most stressful event was non other than the company trip and annual dinner which spanned across 2 days in Port Dickson.
When the day finally arrived, Sept 25th, I knew that would be the peak of my stress. After weeks of preparations, I'm glad it has finally arrived.
We booked 2 buses to fetch the fellow colleagues from our office to the destination and another bus from Singapore to Port Dickson. We gathered and had breakfast in the office before departing.

It took us only 1.5 hours to reach the destination, which was faster than what we have expected. Thanks to the no jam condition on the road and the bus was not really speeding. *phew*
Avillion, people always got misled by the name, thinking of the other Avillion Chalet. Unfortunately, this is no romantic chalets, but the condition was pretty satisfied with RM2xx/pax. The room and toilet was spacious and the surroundings were more suitable for company's event (compared to Avillion Chalet).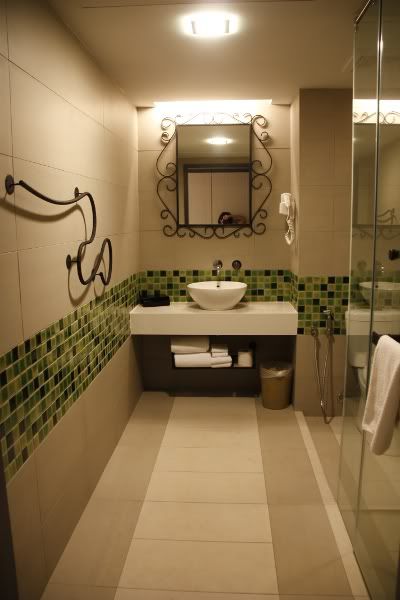 Outside the room, inside the resort...
Upon arriving, we checked-in, had an ice-breaking session, lunch, and started the team building.
We've booked a hall for the next 2 days...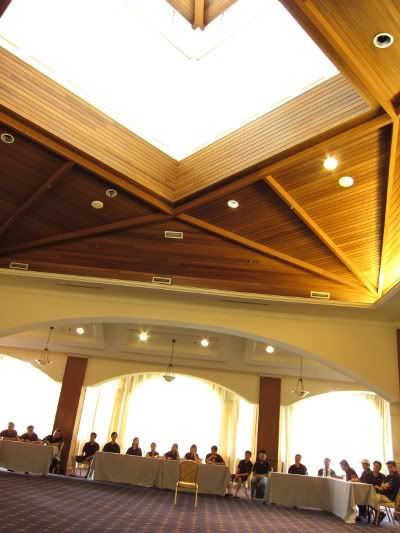 The facilitator explaining the game...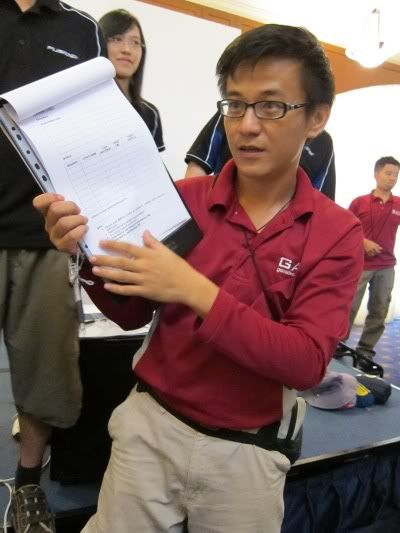 What we were given...
The whole team building session took about 2-3 hours, in which we did quite a few different tasks. Some are simple and some pretty complicated that I'm too lazy to explain here. Let the pictures do the talking...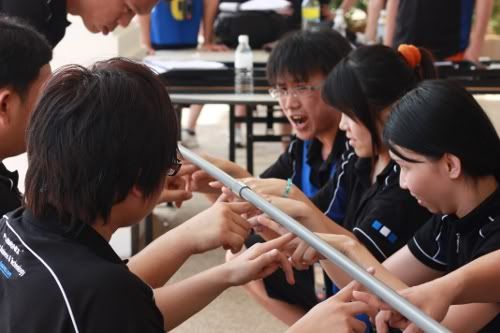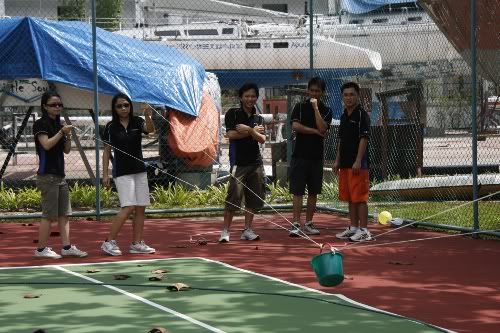 In the night, we had the company's annual dinner. In which we get to laugh at Management's performance dancing 'Jai-Ho' and I made fun of myself dancing 'Nobody'.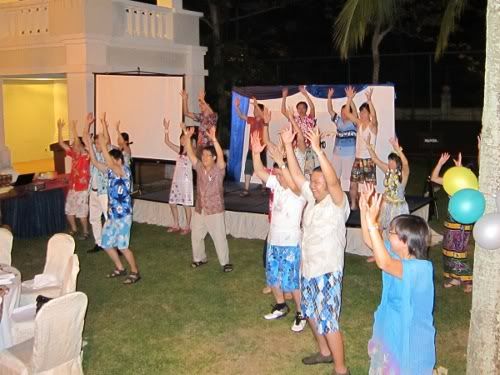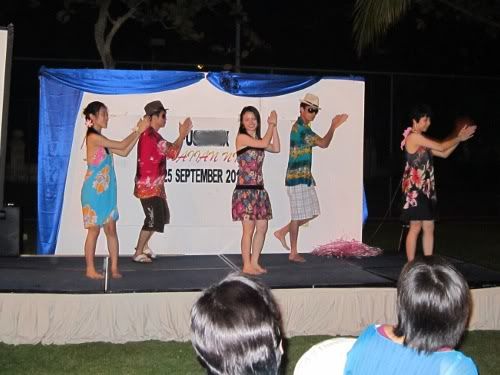 Being the emcee of the night, I wasn't really enjoying the dinner much. I couldn't drank much as we ran out of booze pretty early after the dinner. It was funny seeing some people getting drunk, especially the management.
The next morning, we started our 2nd session of team building. We didn't know what to expect, but we saw a big boat in the middle of the hall when we arrived...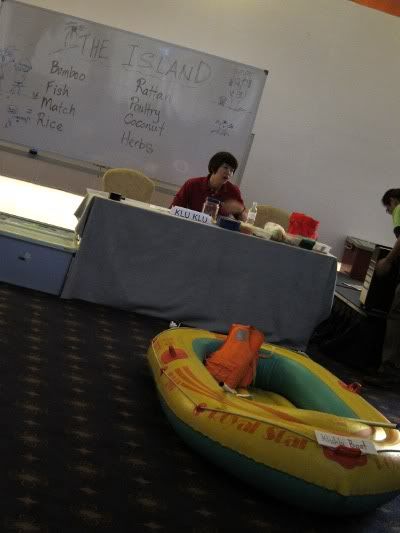 We were then asked to choose a table to sit, where each table has different kind of resources on top of the table. I, of course chose the yellow digiman, which seems to be the most popular table too.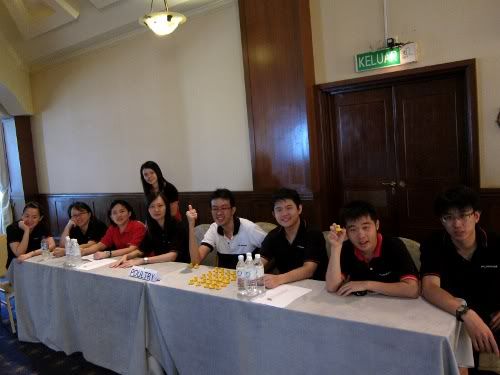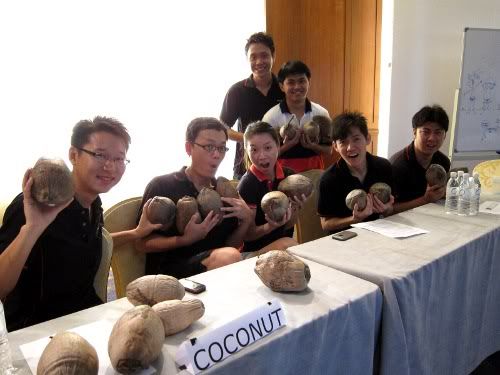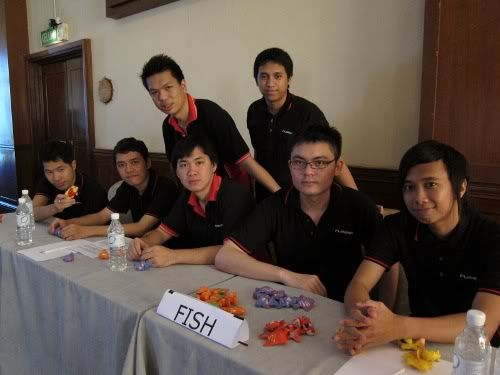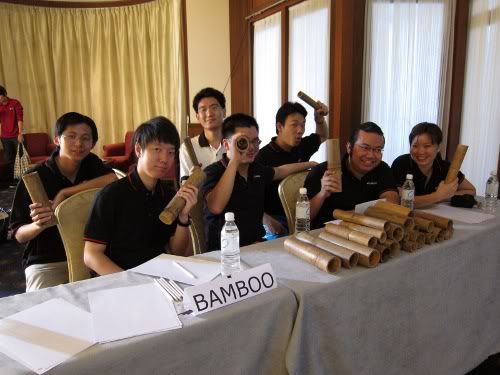 Obviously, 'boss' table is never a popular group to mix with. Whenever the boss is there, that's where the employees will try to avoid.
We then left the place after lunch and depart back to office. We were all dead tired and everyone slept like a pig in the bus. That includes me.

posted by Survon @ 7:03 PM,