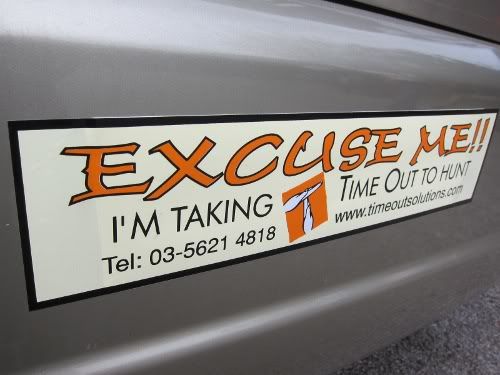 It was my first time, on 24th October, to participate in a non-company related treasure hunt event.
We could see more than 70 cars queuing up for the event's flag off, with people ranging from teens to some old folks and we were the only team with only girls.
To ease our understanding on the clues given, we took all the dictionaries we have, just in case.
The whole treasure hunt took place around Subang, Puchong, till Shah Alam and ended in UiTM where we were given lunch and a hall for the result announcement.
For an amateur team like us, we could just sit while looking at the prizes given to others. We didn't lose much though, one of us won an electronic photo frame and the other won an iPod Nano in the lucky draw session, but I could only win headache going around under the hot sun.
posted by Survon @ 10:49 AM,