Date : 24th Dec, 2007
Time flies and it was already our last day of the trip. Everyone took the final day way much easier than the past few days by waking up later and slowly slowly packed our stuff and prepare for the first meal.
It was already past 10 in the morning when everyone woke up. It was Christmas eve and George-the-WalkingGPS was playing some Christmas songs over his laptop. Early morning and the Christmasy feel was in the house.
Some of us started the morning with a cup of coffee...
Some of us was browsing all the photos taken throughout the trip while I was busy playing PSP...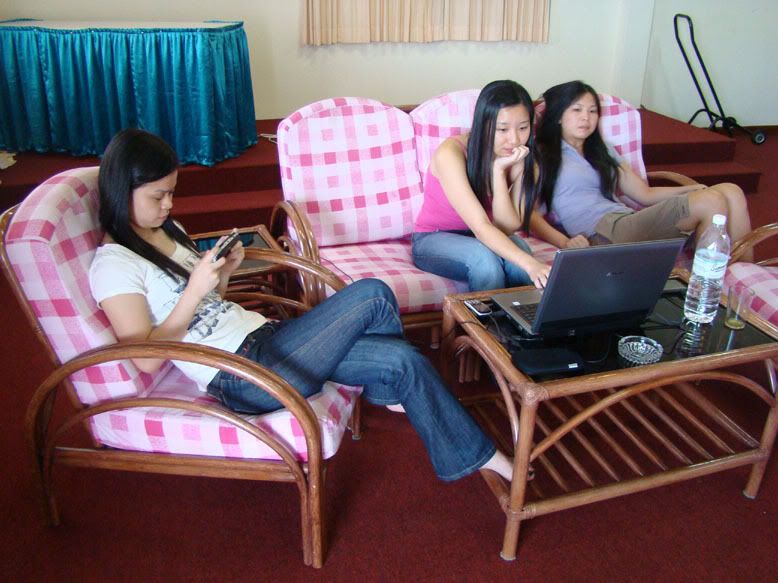 Some of us spent the whole morning cam-whoring with the vegetarian food we'll be having...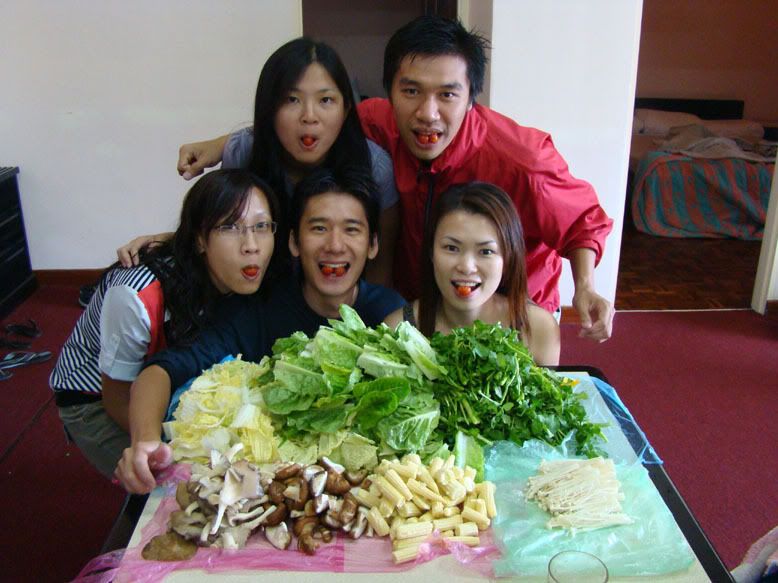 Some of us pre-filled their stomach with strawberries before the steamboat...
Can you resist the yummillicious strawberry with Nutella?
Soon after, it was time for brunch and we had our homemade vegetarian steamboat. It was a meat-free steamboat because we were all broke couldn't find any meat in Cameron Highlands.
At about 1pm, we packed and prepared to leave.
We said goodbye to the resort...
Took another group picture...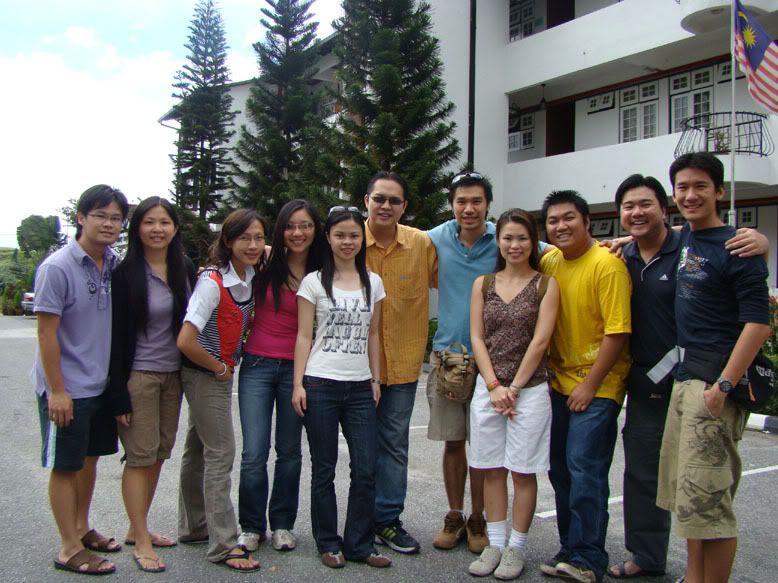 ...and off we went to conquer the attractions of Cameron Highlands.
I don't suppose there's much to talk about Cameron as everyone knows what you can find in the strawberry farm, vegetarian farm and tea plantation.
While enjoying the chilly weather up the hill, it was one of the best place for cam-whoring. At least we won't have to sweat all over the body under the hot sun while posing for pictures.
Beautiful flowers...
Spiky cacti...
Fresh vege...
Dangling strawberries and crawling tomatoes...
The not so crowded market...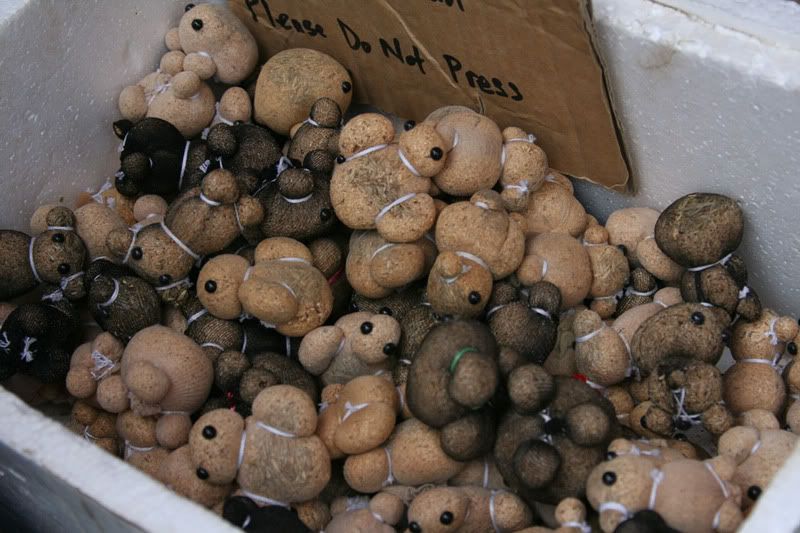 Cute little puppet which can grow hairs.
"What's up, Doc?"
The maze-like tea plantation...
Having a cup of tea just next to the green green tea plantation, that's what I call HEAVENLY!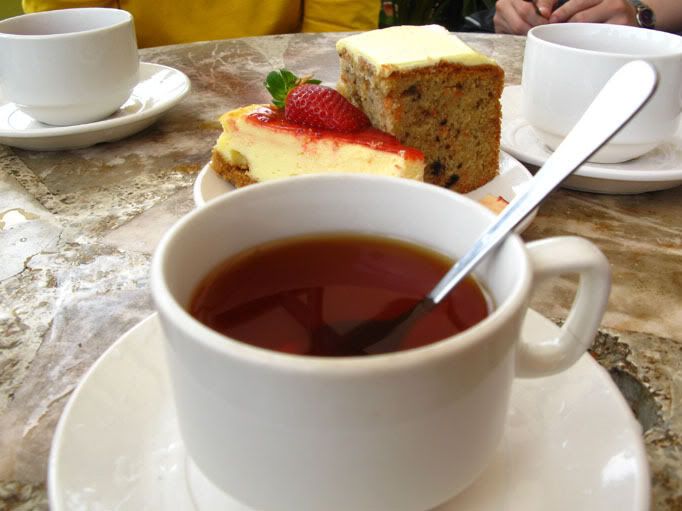 After the refreshing tea, it was time to go home. Everyone lost the excitement and drastically turned into zombie as there was no longer any expectation for the next stop, but the long missing bed.
On the way home, we stopped by at Tapah around 6pm to have dinner in a restaurant named Little House Cafe. It was pretty hard to locate a restaurant and mostly are closed for business, not sure if it was because of the Christmas eve.
The crispy butter sotong(squid) was good.

The bill came out to be RM100, which was quite a good deal.
Feeling contented after the whole trip, everyone went home happily.
I reached home after 11pm and did my self-countdown for Christmas over the internet.
Tired, but satisfied.
When is the next trip?
Related Posts:
posted by Survon @ 11:00 AM,