Since Feb 1st, my company portal's landing page is showing the following flash...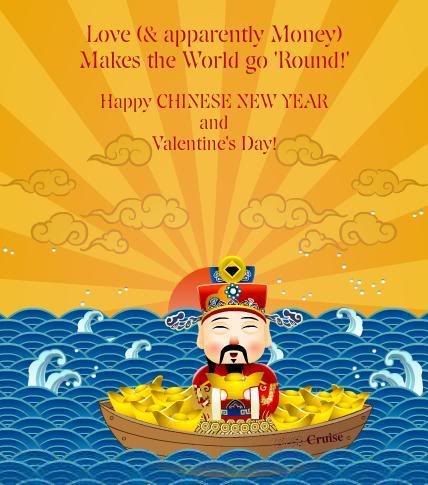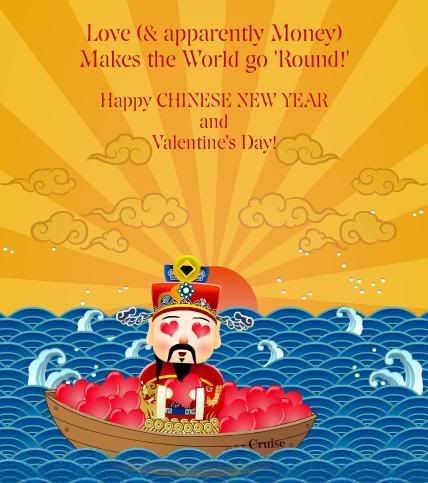 So cute right? I couldn't help to login and logout of my portal just to have a few more glance of the 2 gods. Flood me with luxuriant prosperity! Choke me with a gigantic pool of love!
Yeah, here comes the Chinese New Year that I've been waiting for, to have as many reunions as possible with my old friends, to eat and eat and eat, to gamble till there's no tomorrow (KILL KILL KILL!!!).

It's already 4pm and I'm still working in the office. All tasks are done and the only thing I'm doing now, other than blogging, is to count the clock!
Already in CNY mood now...Dong Dong Dong Dong Chiang ~~

Can't wait to pack my stuff and leave KL to Ipoh. Praying hard the jam won't be too awful later.
To everyone out there, have a wonderful Chinese New Year and Happy Holidays.
Win BIG BIG!
GONG XI ! GONG XI !
posted by Survon @ 3:47 PM,