Date : 18th July, 2008
I know it seems like history writing this post. But for the sake of locking down my sweet memories, I'm gonna try to continue my previous post by making it short and simple.
Waking up the next day, we went to the local market to introduce the local food to the Hungarians while waiting for the 2nd half of the group to arrive from KL.
We tried and bought lots of tropical fruits that we no longer feel hungry after the 'trip'.
We waited and waited and waited...
The train which was supposed to reach at 10am finally arrived after 12.30pm. The 16 hours of ride, must have been 'interesting'.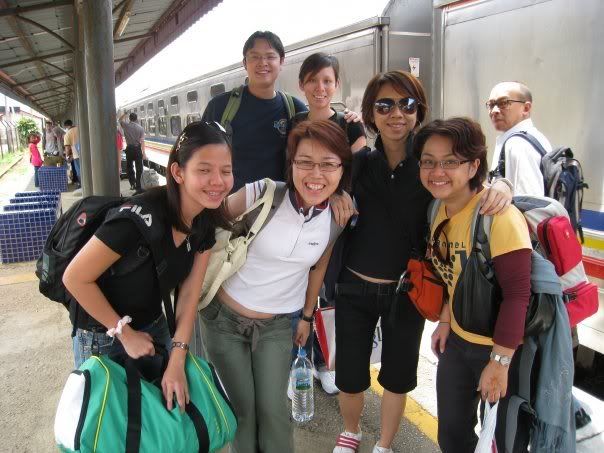 To heal the empty stomach, we went to have the very typical local food, the blue Nasi Kerabu...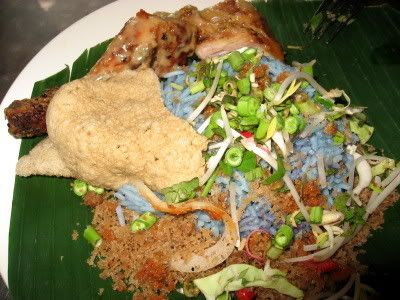 We then went to prepare ourselves for tomorrow's trip...buying liquors...
We bought 2 bottles of Black Label and 2 bottles of strange local liquor.
One is called Like Ur Likeur Lychee and another one is called Monkey Juice. RM8 a bottle to get you drunk, not bad, huh?
Surprisingly in the same shop, we've found a bottle similar to Absolute Vodka, named Privilege Vodka...
What's unbelievable was, it was Made in Malaysia!
We are so gonna get drunk tomorrow, but before doing all the sinful acts, we had to do something contrary...
While waiting for our dinner, we went to the beach to fly kites till it's dawn.
Choosing the kite...
Preparing to fly the kite...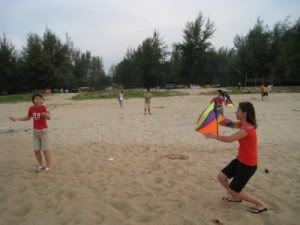 Acting excitedly...
Packing up and ciao...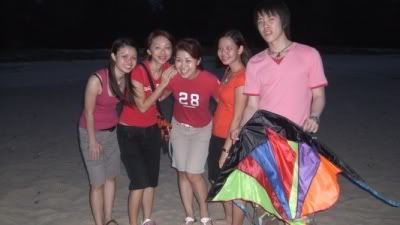 After the exhausting 'kiting' exercise, we had dinner at Restoran Chiang Mai.
Again, we went to the forbidden night spot of KB, called Sun, which is a Karaoke Pub.
[To be continued...]
Related Posts:
posted by Survon @ 11:04 AM,