It was totally done unintentionally. Not that we are mountains maniac that we climbed 2 mountains in a month (yeah, I have to use the word 'climb' cause it certainly sounds nicer than 'driving up'
).
What do you do when you are in Genting Highlands?
Theme park? - Nope. Didn't even cross my mind...
Casino? - Nah. Planned to go, but didn't manage to find time...
It was more of Starbucks indulgence...
Went to Starbucks 3 times a day in Genting, what more can I comment? The number of Starbucks they have in that small little mountain peak is just too extreme. Every corner you go, there'll be a Starbucks standing firmly somewhere. Do we really need that much of coffee?
Hmm..maybe for Sit-the-PartialKorean...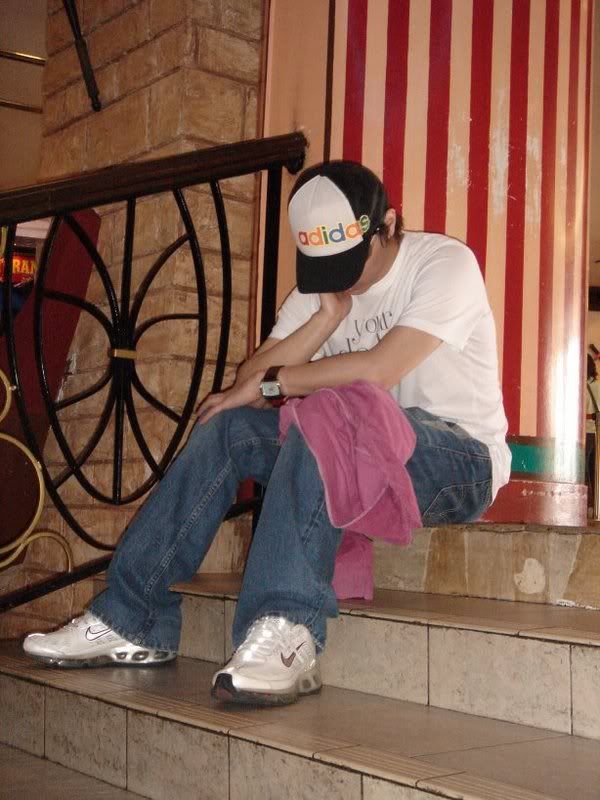 Other than the theme park and casino (and Starbucks), how many Malaysians out there that actually notice about the existence of Mushroom Garden there? Erm, it was certainly my first time to have my food there. From the name, I thought the restaurants serve only mushrooms, but no (*phew*). They 'claimed' to have nice fish head dishes too, but don't trust them. We ate the whole head part of the fish to find which part could conform to their claim.
| | |
| --- | --- |
| | Mich with eyeball |
Mich-the-babyBelle even had it till its EYE, but still, none of it taste nice (but the mushrooms was indeed fine

).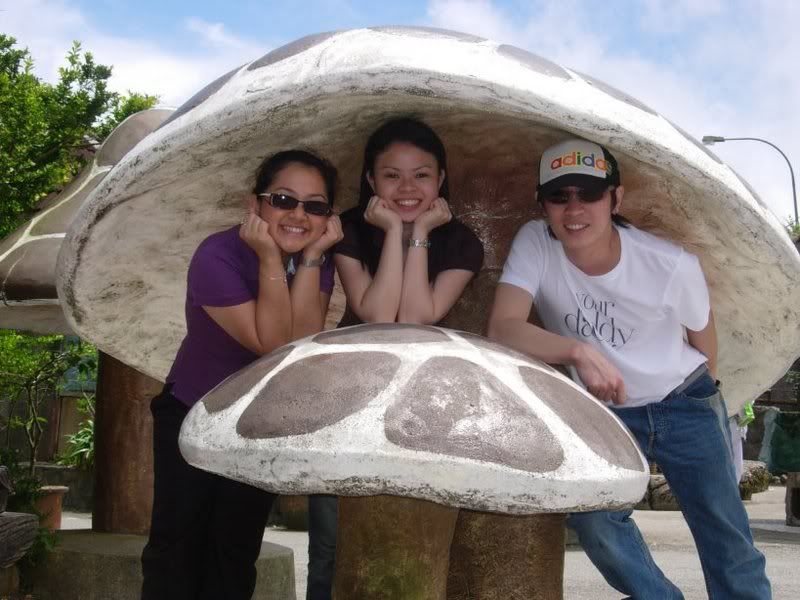 Before I was here, I was so naive to think that parasites can only be found sticking on another tree. No wonder I never obtained good grades in my Biology.
Since we did not go to the theme park, nor casino, where did we go? You asked. Hehe...Shopping? Food?
| | |
| --- | --- |
| | Everywhere was on sales, couldn't resist! |
...and the dinner that we had, was not normal everyday dinner we used to have. It was a fine dining.
The doorway was full of wine...
| | |
| --- | --- |
| | Eh, take picture with me concentrate a bit, can?! |
...and the ambience was marvellous...
Escargots were yummmmy....
The desserts were tempting.
Thanks to Manfred-the-SonyGuy who purposely drive up to the mountain just to have dinner and a drink with us.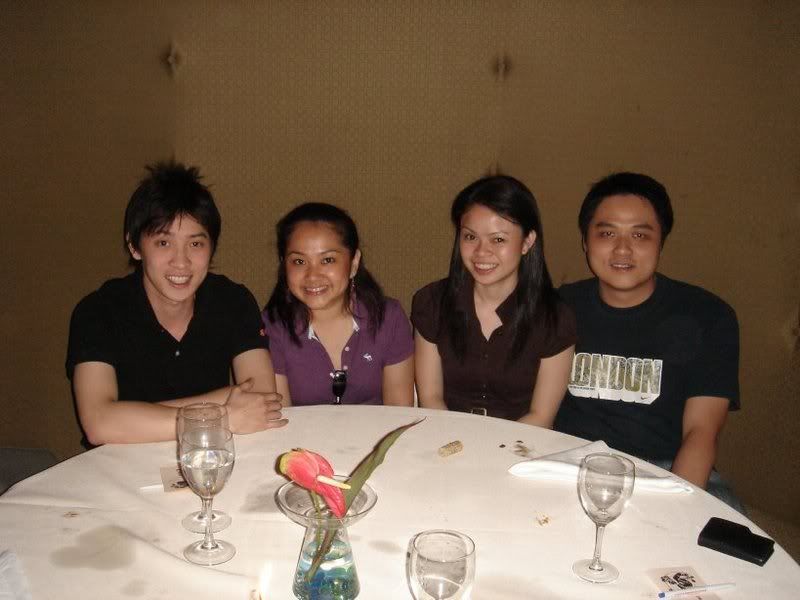 We had great time!!

posted by Survon @ 10:32 AM,