In conjunction of the 100th anniversary of a prominent chiggy company, they came out with a limited seductive packaging product.
At first glance, I thought it was some other thing. It's called CONDOM if I'm not mistaken (with *innocent* intonation, please).
Nice, right?
This pinkish classy packaging can easily attract any lady smokers out there, no?
Just look at my pinky possessions I can easily grab at my desk...
Please note that all other things are mine, EXCEPT the chiggy.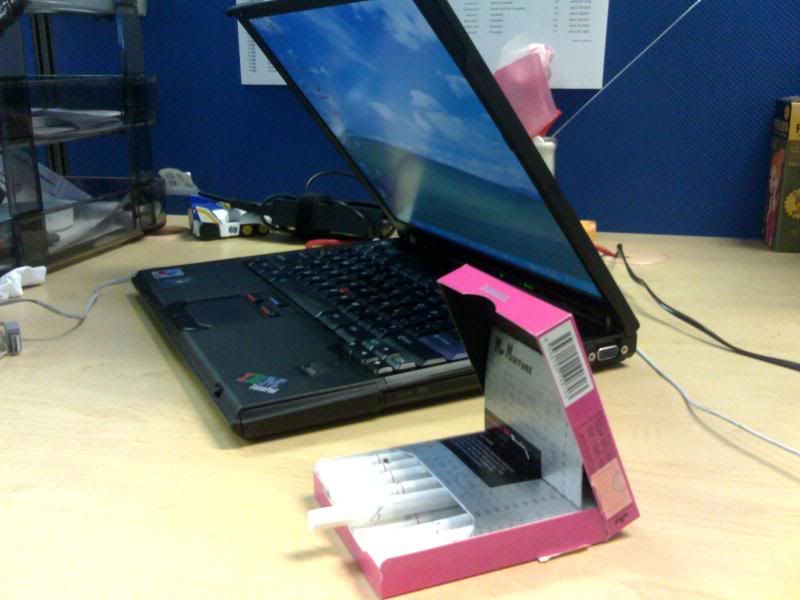 Wanna grab one?
posted by Survon @ 4:35 PM,