DAY 3
Date : 19th June, 2009 (Friday)
Before I arrived in Hong Kong, some friends have been recommending me the local delicacies which includes Soya Bean with Sticky Rice Roll...
Lewis-the-LuluNee brought me to this famous restaurant, Shanghai Noodle Shop, in Causeway Bay which serves excellent sticky rice.
We then went to Stanley to experience walking around the local market...
Just outside the market, there was a row of pubs and restaurants where we had a round of beer to cool down our body temperature.
Before the sunset, we went up to The Peak with the Peak Tram and went to the Wax Museum.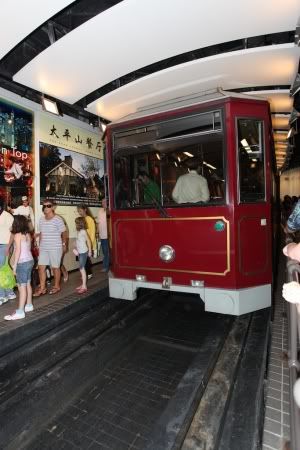 Everyone who enters the museum has the same objective, that is to take a closer picture of their idols.
The museum is not just about the Hong Kong stars, but also some political figures around the world.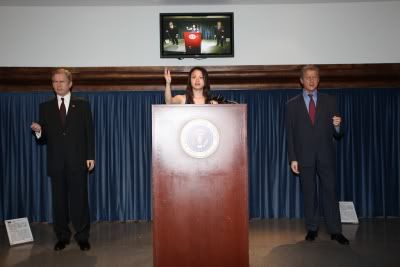 The Chinese Mr. Tall Guy was so tall, I couldn't even touch his head no matter how high I tried to jump.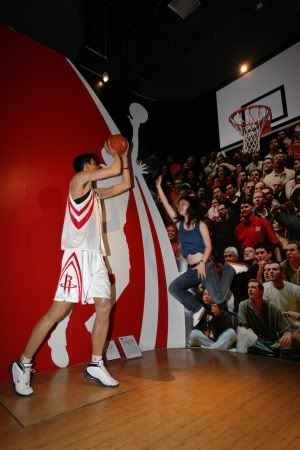 I couldn't find Bruce Lee figure although pictures have been showing his face in the museum. Probably the museum has sent the body for maintenance after being touched by everyone around. I guess Andy Lau will be the next to be sent for maintenance. OMG, look at the skin of his face. It's peeling off!...
One of the worst product I've seen throughout the museum is this...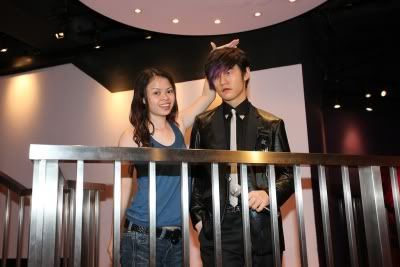 Can you guess who is this?
He's Jay Chau. What a failure?!
Alright, after posing with all the static idols, I've decided not to visit any of the wax museums around the world unless it's really unique. Kinda feel stupid taking all those pictures, really.
The sun was still shining brightly when we came out from the museum and we sat down to enjoy a cup of cappuccino and ceaser salad at Cafe Deco while waiting for the night to fall.
Hong Kong night view from The Peak...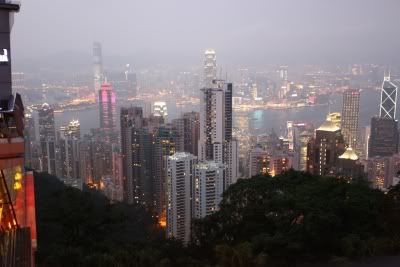 We didn't come down with the same peak tram but a bus and went to Lan Kwai Fong for a drink on the Friday night...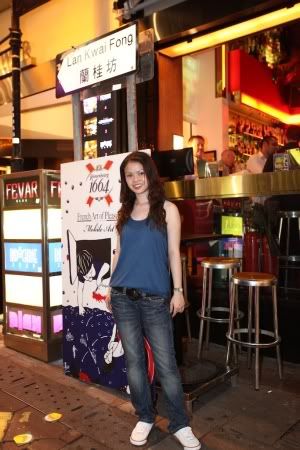 First, we met up with the rest of the gang in a pub called Fong.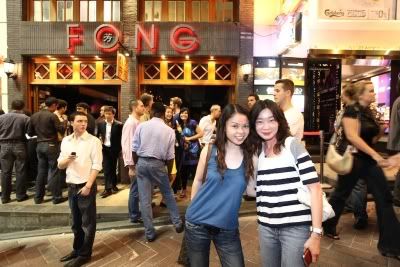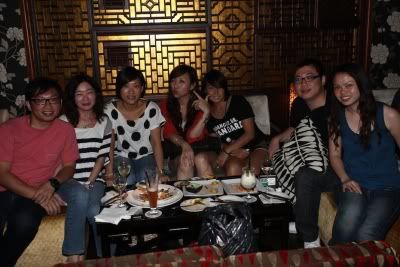 After a few drinks, we moved to a pool bar, Racks MDB, which was owned by Daniel Wu, and apparently, Tse Ting Ting (Nicholas Tse's sister) and Eason Chan have been a frequent visitor to the bar. Unfortunately, while I thought I could spot some superstars (for the first time in Hong Kong) in this bar, we had to leave the place as there were no pool tables available for us.
We then hopped to a bar up in Hotel LKF where we could enjoy our drink surrounded by the Hong Kong night lights.
I love this happening place of Hong Kong!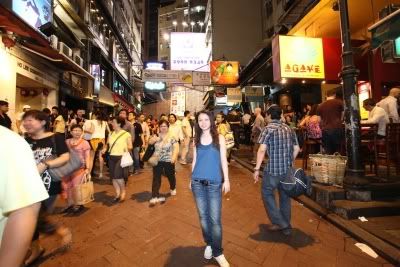 [To be continued...]
Related Posts:
posted by Survon @ 11:05 PM,