DAY 4
Date : 20th June, 2009 (Saturday)
While I was happily preparing for my dimsum breakfast at home, I was informed that typhoon level one was hitting the island. Oh my god, please don't ruin my holiday.
Me, as a typical Malaysian, am really not good with such disaster. The worst hazard I had ever experienced was the hailstorm back in Budapest, and mother nature had treated me well since. *touch wood*
While praying that the typhoon will not be promoted to the next level, we went to Causeway Bay to enjoy our Dim Sum in 翠園 (Jade Garden Chinese Restaurant).
We then walked around the Times Square but I didn't manage to do much shopping as there was no sales to motivate my shopping spirit.
Times Square was considered a big mall in Hong Kong. A typical mall in Hong Kong should be much smaller with narrower hallways like this Island Beverley...
While I was walking around...look what I saw!...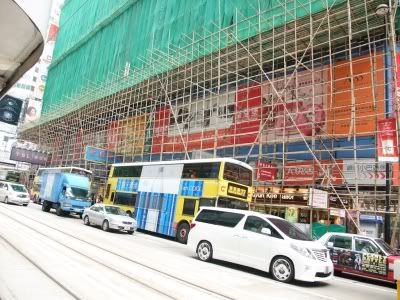 Well, probably I've over reacted, but hey, bamboo scaffolding is something that can only be found in Hong Kong, which means, it's part of the 'tourist attractions', no?
We then continued walking on the street in Tsim Sha Tsui and something caught my eyes...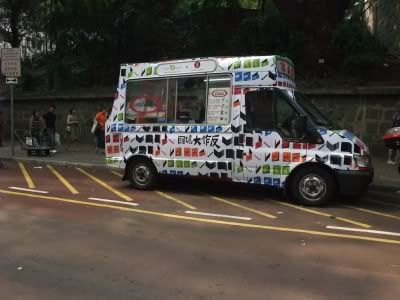 ICE CREAM CAR!!!!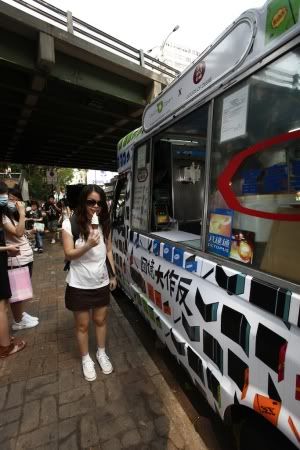 Such a relief under the hot sun.
Another popular thing in Hong Kong, other than their TV series, is their roadside FOOD!
I had Egg Balls...
Apparently they have few flavors, and I went for the classic one..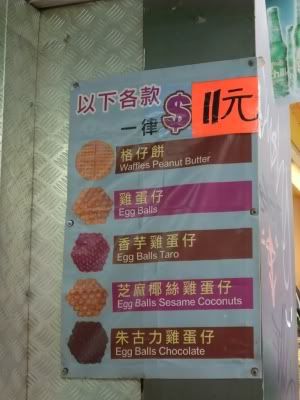 I then tried another popular food in Hong Kong which turned out to be my most favourite food of all!
Curry Fish Balls...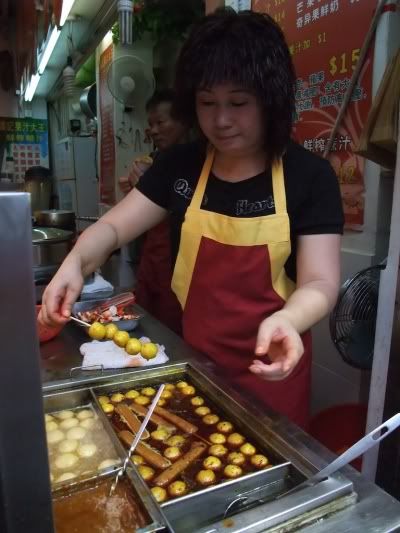 Hong Kong Yeong Tau Fu...
And some other weird food you can find is such stall...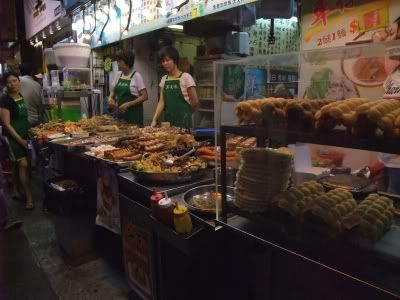 Before the sunset we went to 女人街 (Trans: Ladies Market)...
Followed by 廟街 (Trans: Temple Street) which was within walking distance...
I tried the Chinese beer, TsingTao Beer, just before our dinner was served...
What I had for dinner...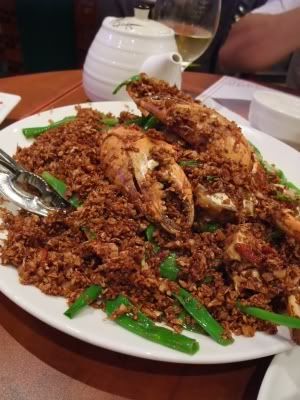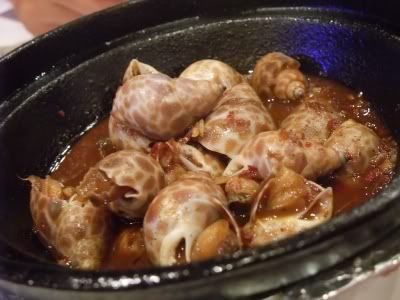 Spicy crab was really good. I wonder if i can find such dish in Malaysia.
Since we still have some time and we can't really find another tourist spots to go at this hour, we went to Neway and experienced the origin of Neway. Nothing much difference compared to Malaysia, except that all popular Malaysian singers were categorized as Taiwanese. Sigh...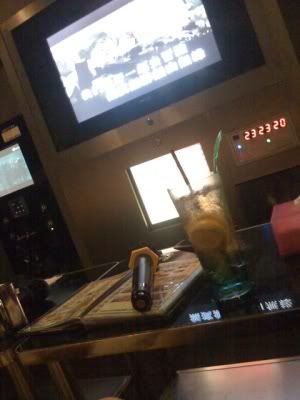 [To be continued...]
Related Posts:
posted by Survon @ 4:49 PM,