DAY 2
Date : 18th June, 2009 (Thursday)
My first breakfast in Hong Kong was the normal Set A,B,C,D or E in a Hong Kong kopitiam nearby the place I stayed. The meal was not bad, but the milk tea was not up to Hong Kong standard.
After the breakfast, we went to Lantau Island to visit the Big Buddha. Unfortunately, the cable car, Ngong Ping 360, was under construction, and we had to take the bus up the hill instead.
Near the Big Buddha, there was a tourist street selling some souvenirs with very nice traditional atmosphere worth taking pictures of.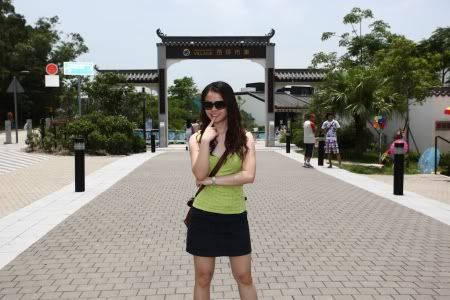 Visiting the Big Buddha was not an easy task that I almost fainted when I look at the stairs
....
But of course, coming from so far, I couldn't give up so easily. I need to conquer it even if it takes my whole life!
Finally...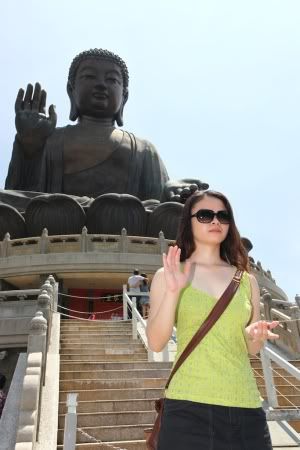 After coming down from the Big Buddha, we went to the Wisdom Path...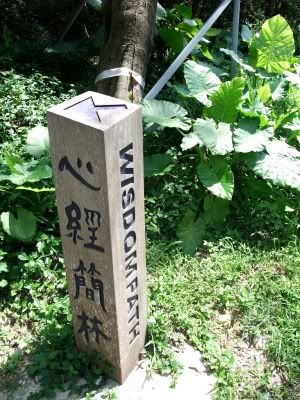 It was a loooooooooong walk passing by some farms with scarecrows...
I didn't know what to expect in the Wisdom Path, so i just kept walking for almost 15 minutes expecting something really good. When I reached there, there were columns of timber carved with Heart Sutra...
We then took a bus and went to Tai-O, a fishing town, in the same island.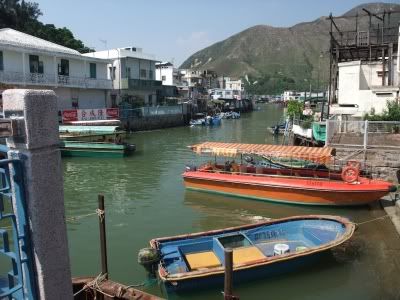 Walking around the Tai-O market, you'll notice all the different dried fishes hanging here and there, including sharks or even one of the world's most poisonous fish, the puffer fish...
Although Tau Fu Fah was one of the famous dishes in Tai-O, we couldn't find the nice one, but I've learnt a new way of taking Tau Fu Fah...with brown sugar (not in liquid form).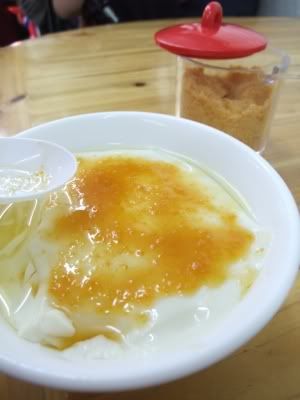 There's something that you should never miss out when you are in Tai-O, 茶粿 (trans: Chinese Bean Tea Cake)

...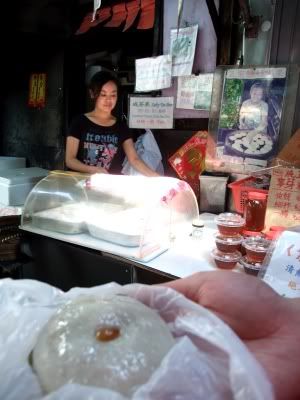 Coming out from the Island, there is a huge factory outlet mall at the MTR station selling really cheap branded stuff...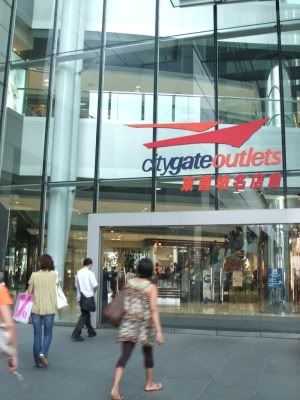 Time was rushing and I couldn't finish walking the whole mall, as I had dinner appointment with my ex-colleague in Tsim Sha Tsui...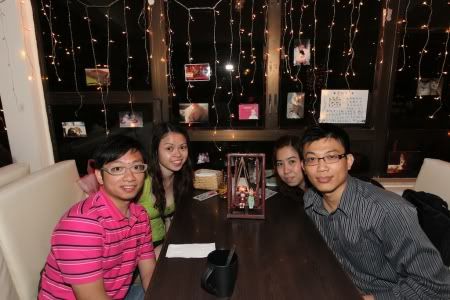 Our dinner was in Choco Cat Cafe where there were few cats running around while you are having your meal...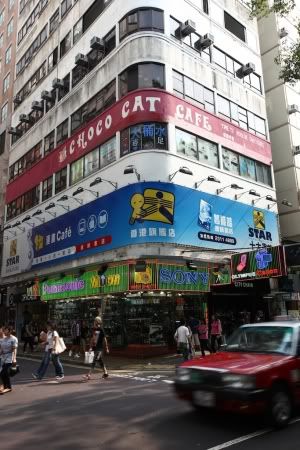 My leg was already hurting after the whole day walk, but we had a final visit of the day at the Avenue of Stars passing by...
Hong Kong Cultural Centre (with the Clock Tower on the right background)
Honestly, I do not think the Avenue of Stars is worth visiting for tourists. Such a boring place...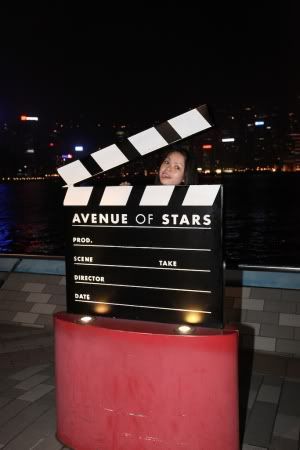 But well, something to add on to the list of Been there, done that...
[To be continued...]
Related Posts:
posted by Survon @ 11:21 PM,